Social
Increasing Mob lynching and Hate crimes in the name of a Sacred Religion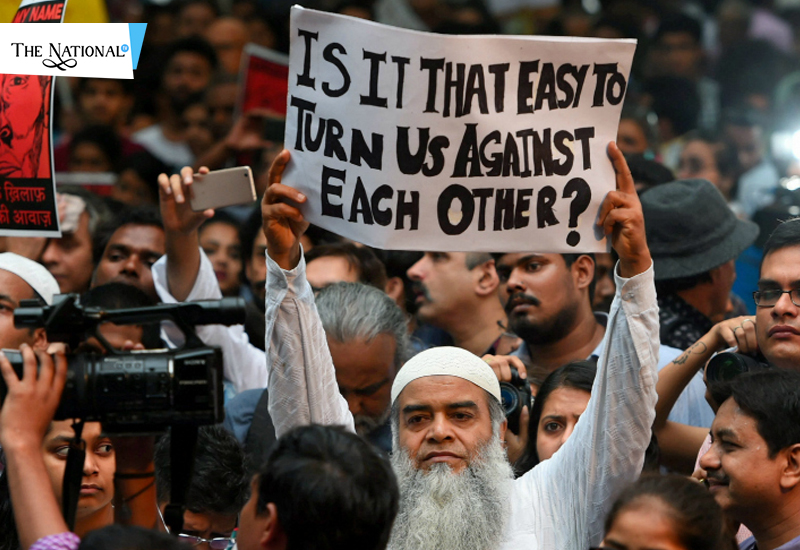 The recent news of Muslims being thrashed for not chanting 'Jai Shree Ram' is topping the trending news but Our Honourable Prime Minister has no whatsoever any comment over the increasing mob-lynching in India. Our country, the so called 'Democracy' together with 'Unity in Diversity' with its rising hate violence is proving to the world that we have altogether been faking it since the Independence of India.
On June 25th Kolkata- a 26 year old madrasa teacher on Monday claimed that he was beaten up and pushed off a moving train by a group for not chanting "Jai Shri Ram" on Thursday afternoon while he was travelling from Canning in South 24 Parganas district to Hooghly.
Hafeez Mohd Sahrukh Haldar, who the police said escaped with minor injuries, said, "I was travelling to Hooghly when a group of people were chanting 'Jai Shri Ram' inside the compartment. They asked me to chant the same. When I refused, they started to beat me, nobody came to my rescue. The incident took place while the train was between Dhakuria and Park Circus stations. They pushed me off the train at Park Circus station. Some locals helped me."
As per the Railway police, a case was filed against unknown people at Ballygunge railway station under IPC Sections 341 (wrongful restraint), 323 (voluntarily causing hurt), 325 (voluntarily causing grievous hurt), 506 (criminal intimidation) and 34 (acts done by several persons).
On June 28th Mumbai- Faizal, a cab driver told police that while returning, he got into a quarrel with four or five men, who were in an inebriated state and they asked him to chant "Jai Shree Ram" which he refused to do so after which they beat him up. Three men have been arrested by police, a case under IPC sections 295 (hurting religious sentiments) and 392 (robbery) was registered by Mumbai police, said Deputy Commissioner of Police S S Burse.
On June 18th Jharkhand- Tabrez Ansari was a victim of a recent mob lynching that took place in Jharkhand. Tabrez Ansari aka Sonu was brutally thrashed by Mob in suspicion of theft. According to the FIR, the mob also forced Ansari to chant "Jai Shri Ram" and "Jai Hanuman". He died on June 22 after he allegedly succumbed to his injuries in Seraikela Jail. A graphic video of the lynching was shared on social media, which enraged online users. In the video, Ansari was seen on the floor, surrounded by a mob, as a man thrashed him with a stick.
In April, a mob lynched an adivasi man in the state's Gumla district for cutting a dead bull. Three others were injured in the incident.
In March 2016, cow vigilantes had abducted cattle trader Majloom Ansari and schoolboy Imtiaz Khan in Latehar district while they were on their way to a cattle fair in a neighbouring district.They lynched the two and hanged them from a tree. In December 2018, a local court sentenced eight convicts to life for their involvement in the incident.
These Mob lynching and hate violence crimes started since the reign of a government whose sole purpose is to play divide and rule.