Press Releases
Fact Check: Karti Chidambaram posts unrelated image from Scotland with plogging pics of PM Modi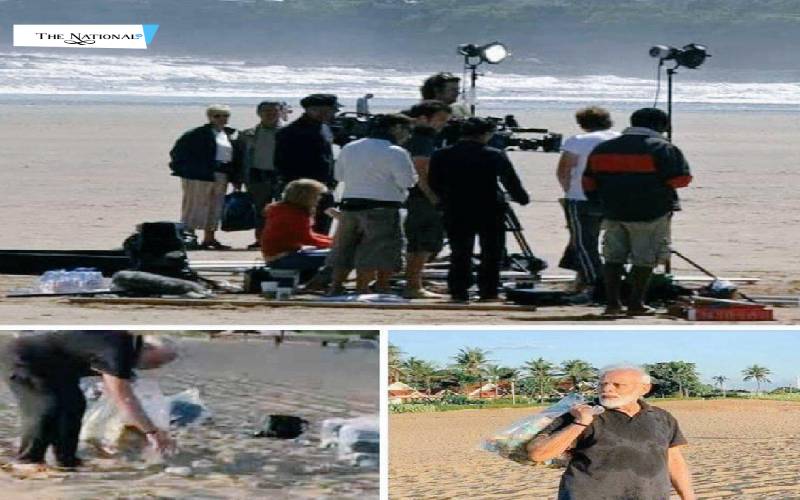 A recent video of Prime Minister Narendra Modi cleaning Tamil Nadu's Mamallapuram beach has initiated mixed response among netizens. While many appreciate the PM for the hands-on job, others call it a staged PR exercise executed with the help of a planned photo shoot.
They claim Congress MP from Tamil Nadu's Shivaganga constituency Karti Chidambaram tweeted three images on Saturday night.
Two of them show PM Modi cleaning the beach and the third image is of an equipped camera crew in action. He wrote Jai Shree Ram as the caption of the tweet. The truth India Today Anti Fake News War Room (AFWA) has found Karti's post to be misleading. The viral image showing the camera crew is not related to PM Modi's Mamallapuram beach cleaning event.
This image is around 14 years old and was taken at West Sands beach, beside St. Andrews Cathedral in Fife, Scotland, by a TV production crew. AFWA probe The initial reason for suspicion was that the crew comprised mostly of what looked like foreigners.