News
Radio Astronomer Prof. Govind Swarup Passed Away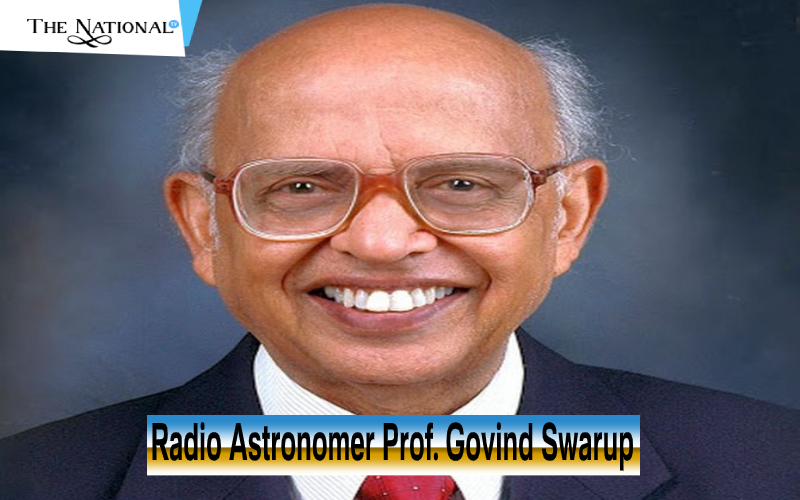 Professor Govind Swarup passed away at the age of 91 in Pune on Monday night (7 September 2020).
President of India says, "With the demise of Professor Govind Swarup, the world has lost an astronomy legend. A pioneer, he contributed to fundamental developments in radio astronomy and created two of the world's largest radio telescopes in India. Condolences to his family, friends, and countless students."
Also, K. VijaiRaghavan (Principal Scientific Advisor, Govt. Of India) shares his feelings, "With Professor Govind Swarup's demise, the world of astronomy has lost a great scientist, institution-, and telescope-builder. Ever-smiling, not one to take a no for anything he wanted to be done, he took on many impossible tasks, inspired colleagues to accomplish them"
Radio astronomer Govind Swarup was one of the pioneers of radio astronomy. He played the main role behind Ooty Radio Telescope (ORT) and Giant Metrewave Radio Telescope (GMRT). He was founder-director of TIFR – National Centre for Radio Astrophysics in Pune. He also joined the National Physical Laboratory for two years at the beginning
of his carrier. He gives a huge contribution to the field of radio astronomy.
He was awarded many respected awards in his lifetime. In 2009 he was awarded Homi Bhabha Award for his Lifetime Achievement.
Read More Latest Bollywood Movie Reviews & News
Read More Sports News, Cricket News
Read More Wonderful Articles on Life, Health and more
Read More Latest Mobile, Laptop News & Review