Article
Central Vigilance Commission | Backlog | Powers and Function Section 8 of the CVC Act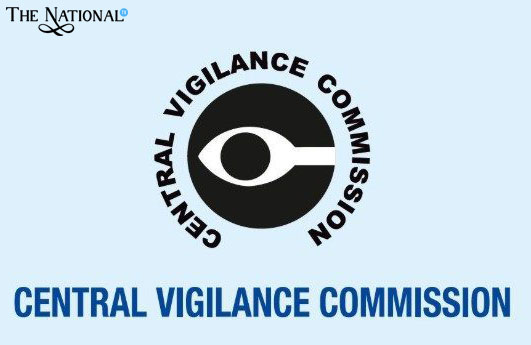 Introduction
Corruption is the issue that deteriorates the economy at large. Half of the population is engaged in corruption. As per the India Corruption Survey 2019, 51% of Indian paid bribes. Numerous attempts have been made to get rid of corruption. The Central Vigilance Commission is an apex Indian Government Body that also aims at preventing corruption. It also advised various authorities in the Central Government Organisation in Planning, executing, reviewing, and reforming their vigilance work.
Backlog
It was established by 1964 by an executive resolution of the Central Government with the aim of preventing corruption. It was recommended by the Santhanam Committee on Prevention of Corruption. In 2003, the Central Vigilance Commission got statutory status. While in 2004, CVC was designated to receive a complaint of corruption/ misuse of office under Public Interest Disclosure and Protection of Informers (PIDPI) Composition Chairperson will be Central Vigilance commissioner and there must not be more than two vigilance commissioner. Appointment Central Vigilance Commissioner is appointed by the President with a commendation of the committee having Prime Minister of India, Union Minister of Home Affairs, Leader of Opposition in Lok Sabha. Jurisdiction Central Vigilance Commission has the right to enquire against Gazette officers and employees of Public Undertaking and Nationalised Banks.
Powers and Function Section 8 of the CVC Act, 2003 states the power and function of the Commission -
1. They exercise superintendence over the functioning of the Delhi Special Police Establishment.
2. They give directions to the Delhi Special Police Establishment.
3. They inquire or cause an inquiry or investigation related to corruption.
4. They review the progress of investigation conducted by the Delhi Special Police Establishment.
5. They review the progress of application pending under the Prevention of Corruption Act, 1988
6. They advise the Central Government and its bodies regarding the matter of corruption.
7. They also exercise superintendence over the vigilance administration.
Section 11 of CVC, 2003 explains the power of Commission related to o inquires -
1. Summoning, enforcing, and examining any person of India.
2. Requiring the discovering and production of any document.
3. Requesting for any public record or copy from any court or office.
4. Receiving evidence on affidavits.
Read More Latest Bollywood Movie Reviews & News
Read More Sports News, Cricket News
Read More Wonderful Articles on Life, Health and more
Read More Latest Mobile, Laptop News & Review