News
Odisha on yellow alert; Cyclone fani may hit by Friday.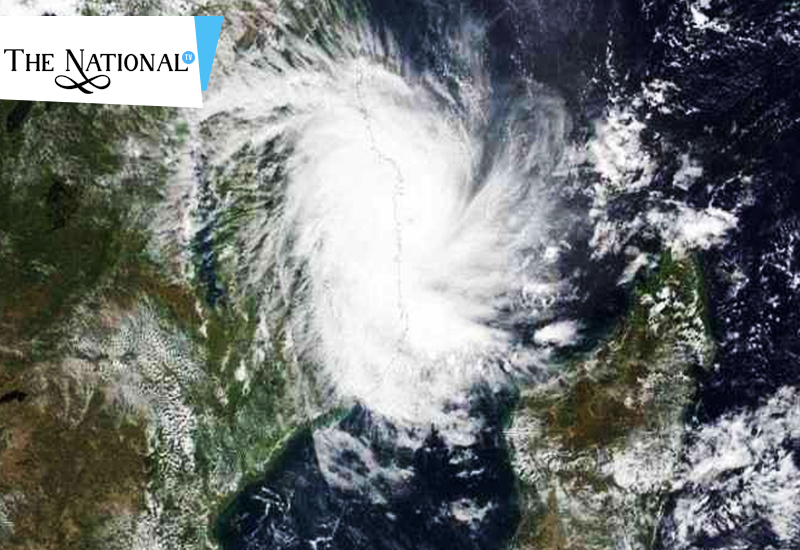 Cyclone Fani, pronounced as "Fani", may hit Odisha by Friday afternoon. An IMD bulletin on Tuesday evening said storm surge of about 1.5 metre above astronomical tide is likely to inundate low lying areas of Ganjam, Khurda, Puri and Jagatsinghpur districts of Odisha at the time of possible landfall.
Cyclone Fani is said to be the strongest April cyclone in 43 years with a maximum sustained wind of speed 175-185 kmph gusting to 205 kmph. The Met department has issued a "yellow warning" for the Odisha coast predicting heavy to very heavy rain in several areas. The Real-Time Governance Society (RTGS) has warned fishermen against venturing into the sea, which is expected to be very rough. In its cyclone warning, the RTGS also cautioned the general public to stay away from the sea and desist from taking selfies.
Severe cyclonic storm likely to cross coast between Gopalpur and Chandbali in Odisha on afternoon of May 3. High alert has also been sounded in Tamil Nadu and Andhra Pradesh. Light to moderate rainfall is expected in several areas of Odisha and north coastal Andhra Pradesh tomorrow. The centre has released Rs 1,086 crore as advance funds for undertaking preventive and relief measures to deal with Cyclone Fani.
Cyclone Fani will impact Odisha the most, followed by Bengal and then Andhra Pradesh. The impact of the cyclone will be felt till May 4. Because of Cyclone Fani the tourists in Odisha have been advised to leave the state by Thursday evening. They have also been advised to cancel all the non-essential travel plans on May 3 and May 4. In view of the oncoming cyclonic storm, Odisha government has declared holiday at schools and colleges in the state from May 2 till further orders.
Read More Sports News, Cricket News
Indian Navy, Indian Air Force, and Army relief teams are also on high alert for rapid response.
The Indian Navy has stationed two ships at Visakhapatnam and Chennai carrying expert divers and doctors, an official said. Odisha Special Relief Commissioner (SRC) B P Sethi said, adding the state government has taken up the matter with the NDRF. A team of National Disaster Response Force (NDRF) comprises about 45 personnel.
Odisha Chief Secretary A P Padhi told reporters that the primary task is to ensure proper evacuation of people from low-lying areas of the coastal districts.
The National Crisis Management Committee (NCMC), is deploying 41 teams in Andhra Pradesh (eight teams), Odisha (28) and West Bengal (five teams). In addition, the NDRF is keeping on standby 13 teams in West Bengal and 10 in Andhra Pradesh, a Central government official said.
Today's Trending Video