Entertainment
Kalank: The power cast could not lure the audience!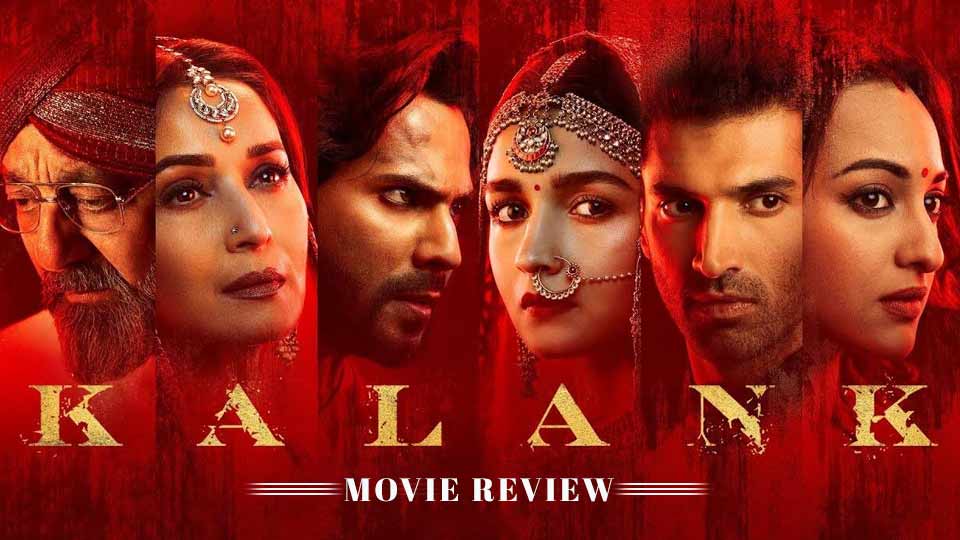 Kalank, with the movie reviewed as "One-time watch movie" was released on 17th April 2019. The Dharma production and Nadiadwala grandsons did not fail at bringing the grandeur alive. Yet the critics criticise it as the visual masterpiece that lacks story to portray.
Kalank is a story set up during the time of Partition and how the personal family feud and resentment leads 4 people's unsuccessful love story.

Each of the character, Roop (Alia Bhatt), Dev (Aditya Roy Kapur), Zafar (Varun Dhawan) and Satya (Sonakshi Sinha), have their own story to tell. The story revolves around these people's compromises they have made in their lives, leading to their continuous search for love, thus resulting in an unsuccessful story of pain and separation.
With an IMDB of 3.8/10, the power cast and produced movie have evidently not done justice to its expectations.

The movie definitely lured the movie-goers with its amazing lavish sets, versatile cast, luring mellifluous songs and beautiful costumes. The current box office collection of the movie is 66.03 crores which definitely is not a good number for this movie of 150 crore budget.