Interesting
Why Don't You See the Moon on Ganesh Chaturthi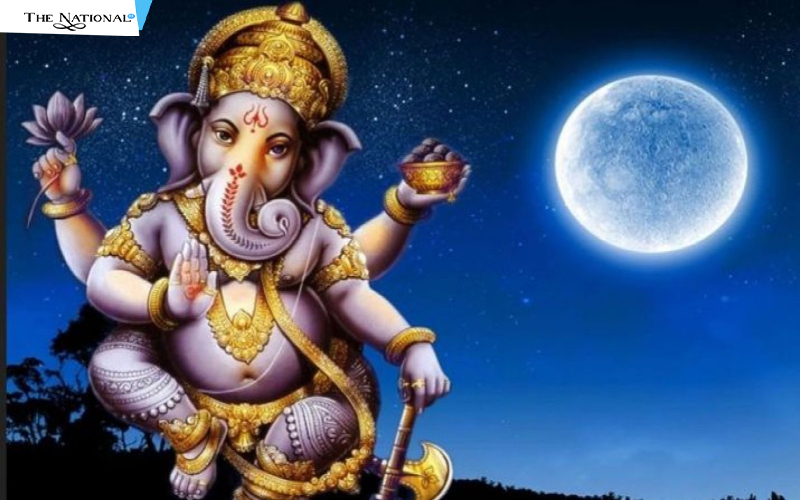 When Ladka Bappa comes home, new consciousness comes into the house. Especially in this Corona Day, the last four months we've all been home, we've all been plagued by negative energy. But when Bappa is said to have come, many have forgotten all the sorrows and worries and have welcomed him with the same devotion and the same joy. Aarti and bhajans can be enjoyed on the occasion of Bappa's arrival. Modak can be beaten with a fever. You can eat sweets from your diet. These days, many things related to Bappa are told to children. Many programs are also aired on TV. As you may know, after the arrival of Lord Ganesha, it is forbidden to visit the moon on the night of Ganesh Chaturthi. Children or adults should spend some time at home so that they do not see the moon. But do you know the exact reason behind this? Let's find out today from these previous stories and solutions.
So that's what happened ~Chandra smiled looking at Ganesha Once our dear Bappa was riding a mushka and was going somewhere in a big hurry. That's when they slipped right into the mess. Seeing them falling, Chandra looked at them and smiled loudly. Chandra couldn't help but smile. Seeing that, Ganesha got angry. He looked at the moon and cursed… Bappa said, no one will see your face from today. Whoever sees your face. It will have a false plot of theft! The frightened Chandra did great penance to please Ganesha. Due to his devotion, Ganapatibappa was pleased. Due to devotion to the moon, Ganesha freed them from the curse.
But still, on the day of Bhadrapad Shukla Chaturthi i.e. Ganesh Chaturthi, no one will see your face. Who will look at you False theft will be allowed on it, but this condition was maintained. But Chandra requested Bappa, what should he do if someone accidentally saw Chandra on that day. I don't want an innocent person to be punished for my wrongdoing. On this, Bappa said that if Sankashta Chaturthi fasts, that person will be freed from the false trap. So don't get scared if you accidentally see the moon. Vow Sankashta Chaturthi in spirit.
Read More Latest Bollywood Movie Reviews & News
Read More Sports News, Cricket News
Read More Wonderful Articles on Life, Health and more
Read More Latest Mobile, Laptop News & Review