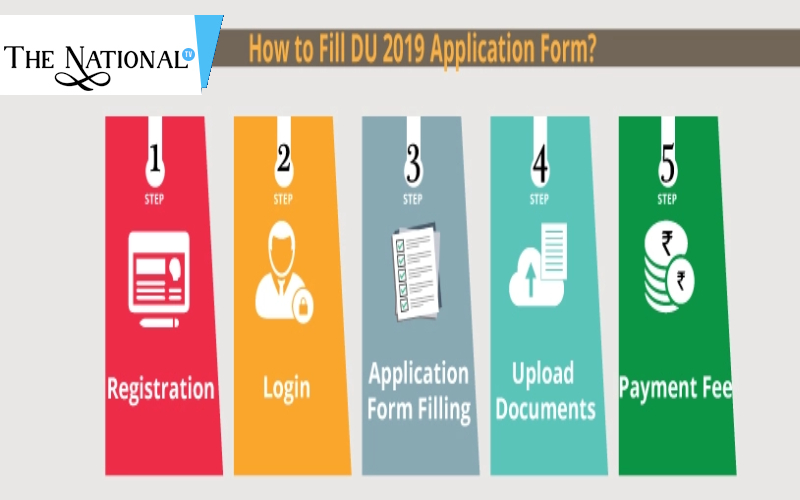 Date of the release of DU admission form 2019 is finally confirmed and out.
After weeks of rumours floating around, a official issue is out mentioning legitimate dates of forms for the UG admission 2019.
According to officials and newspaper reports the process will start later this week.
"May 27 is definitely not going to be admission day instead the process will begin later this week and the forms will be out at the beginning of June."

The registration process will remain open only for two weeks this time where students can fill all the details. Once the registration process is over. We'll be releasing the cut off list within a week's time"
said Rajeev Gupta, Dean of student welfare.
Delhi University also popularly known as DU engages with lakhs of student's applications. Last year even before the online application to open almost 3.5 lakh students had their forms completed. Out of which 2 lakh completed their forms and paid their registration fees.
The most frequent question among the admission seekers is will the number of application effect the cut-offs. The answer is no, the number doesn't effect the cut-offs anyhow. However, the number the students scoring between 90-95% will.
This year along with the caste reservations, and pwd a new category is being added. The category name only - 'Economically Weaker Section'. Earlier the administration offered 56,000 seats, but due to the addition of a new category a new batch of 6,000 seats is added. Now a total of 62,000 seats are there in the university throughout the colleges.
DU UG Entrance exam based courses are BA (Honours) Business Economics, BMS, BBA (Financial Investment Analysis), BTech. (IT and Mathematical Innovations), BA (Honours) Humanities and Social Sciences, Bachelors of Elementary Education (B.El.Ed), 5 Yr Integrated Journalism Course in Delhi School of Journalism, B.Sc (Physical Education, Health Education & Sports), BA (Honours) Multimedia and Mass Communication, BA (Honours) in Hindustani Music- Vocal/ Instrumental (Sitar/ Sarod/ Guitar/ Violin/ Santoor), BA (Honours) in Karnatak Music- Vocal/Instrumental (Veena/ Violin), BA (Honours) in Percussion Music (Tabla/Pakhawaj).
DU UG Merit based courses are BA Prog, BA (Hons.) in Arabic, Bengali, English, French, German, Italian, Hindi, Persian, Philosophy, Psychology, Applied Psychology, Punjabi, Sanskrit, Spanish, and Urdu, BA (Hons.) in Economics, Geography, History, Political Sciences, Social Work, and Sociology, BA (Hons.) in Hindi Patrakarita, Journalism, B.Voc in Health Care Management, Retail Management & IT, Web Designing, Printing Technology, Banking Operations, Software Development, Advanced Diploma in TV Programme & News Production, BCom, BCom(Hons), BSc in Mathematical Sciences, Mathematics, Statistics, Computer Science, BSc (Hons.) in Anthropology, Bio-Chemistry, Bio-Medical Science, Biological Sciences, Botany, Chemistry, Electronics, Food Technology, Geology, Home Science, Instrumentation, Microbiology, Physics, Polymer Sciences, Zoology, BSc Applied Physical Sciences (Analytical Methods in Chemistry and Biochemistry), Applied Physical Sciences (Industrial Chemistry), Applied Life Sciences, Physical Sciences, Life Sciences, Bachelor of Science (Pass) – Home Science