All Things Trending
Tiktok's Fall Off Ratings Now More Popular Than Coronavirus | Carry Minati Vs Faizal Siddiqui| The National TV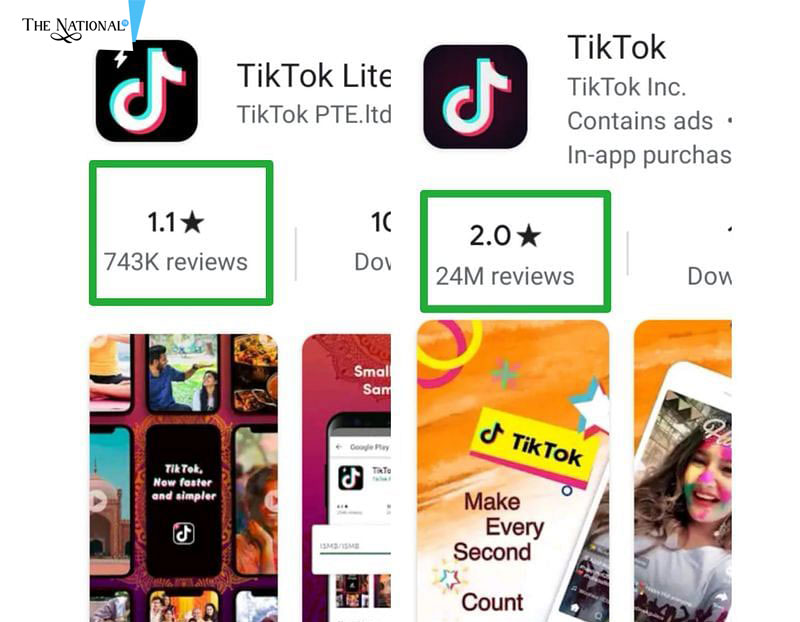 Tiktok is witnessing a flood of downfall ratings on Google play store where ratings have fallen massively from 4.5 to 1.3. This happened as a reaction to the deletion of Carry Minati's video on YouTube. This was initially started by the fans of Carry Minati after his video got deleted under the "violating terms of service". Therefore, his fans started posting about deleting TikTok and bringing down it's rating. But suddenly this matter caught much more attention when TikTok creator Faizal Siddiqui's one video glorifying acid attack created a huge controversy. In the video Faizal is seeing glorifying the acid attack on a girl who leaves her and chooses to be with some other guy. This led people in giving 1-star reviews to the app on Google play store. TikTok's rating, therefore, fell from 4.5 to 2 in just a few days and now within a week, it has reached 1.3 stars.
There have been unfavorable reviews about the app on Google play store and most of the new ratings now stand at only 1 star. However, TikTok manages to stay at 4.8 stars on the App Store. But as Android is a common platform in India, therefore its rating has rolled down to 1.3. There have been many trending hashtags related to the scene like #banTikTokIndia and #TikTokExposed. There are many people who have urged for a complete ban of TikTok in India.
Already TikTok was under controversy with new Carry Minati's video, 'Youtube vs TikTok: The End' which received a huge number of likes from people and was only a day short of being the most liked non-musical video on YouTube when it got deleted by YouTube under "violating terms of service". In this video Carry Minati used absurd and abusive language to roast Aamir Siddiqui (Brother of Faizal Siddiqui) who targeted Youtubers for their content.
However, Carry Minati's video also brought up controversies due to his abusive and defamatory language along with homophobic content but Faizal Siddiqui's video of glorifying acid attacks was severely disliked by the public as it not only glorified a crime but also stabbed the dignity of women. Faizal Siddiqui's account on TikTok has now been suspended but the public is now demanding a ban on the Chinese-produced app. Adding to this, it is also of utmost attention that amidst coronavirus scare all over the world, India's social media network is now being seen more with the TikTok rating trend than the pandemic itself.