Sports
Happy Birthday Sachin Tendulkar: Our Little Master Turn 46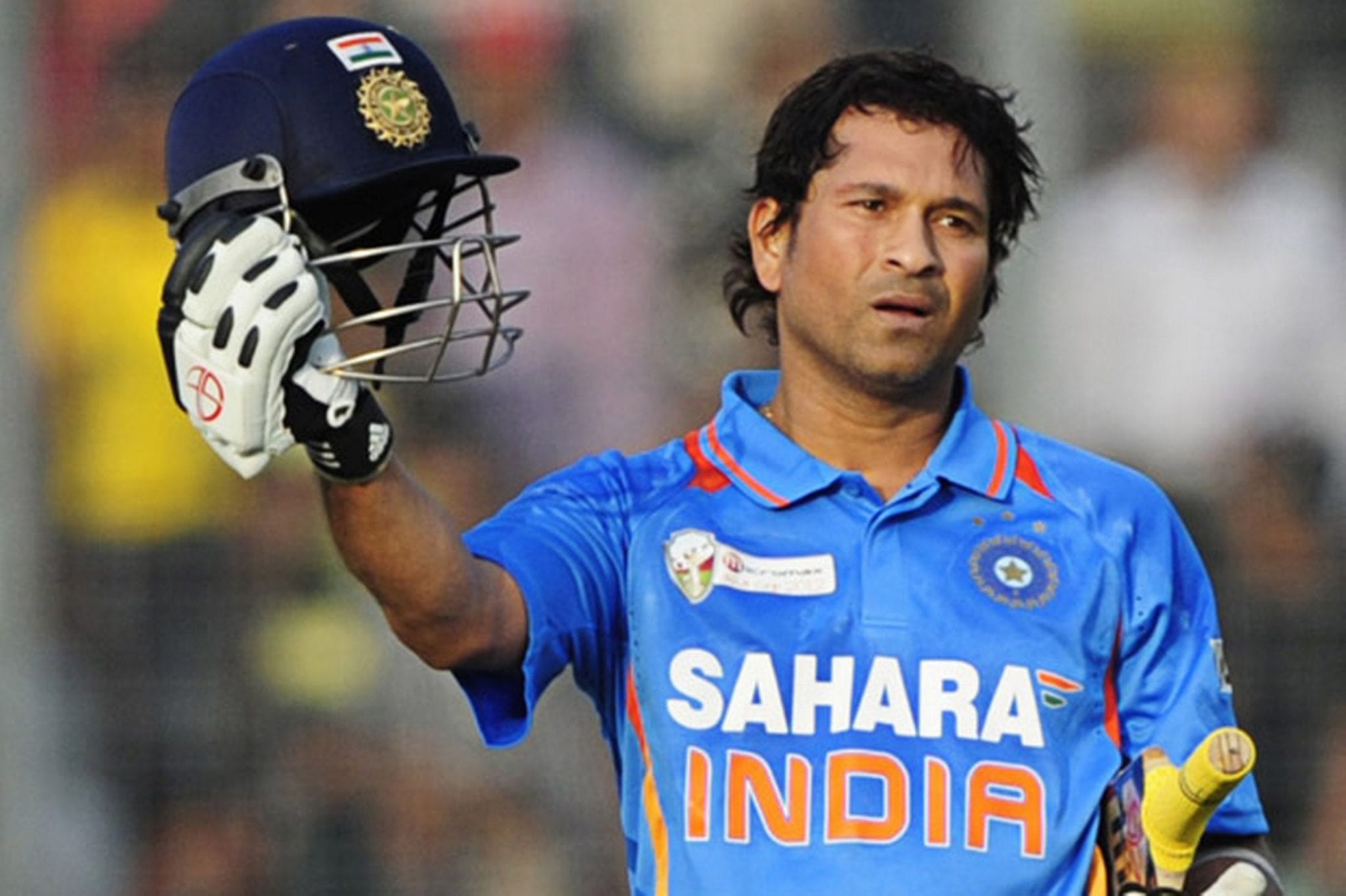 Highlights:
*Sachin born on this day in 1973. He born in Maharastra in mumbai.
*Tendulkar holds the record for the most number of 150+ scores in Test cricket
Happy 46th birthday to master blaster sachin tendulkar. Our little master turn today 46 years old. The Bharat Ratna sachin's full name is sachin ramesh tendulkar. Sachin born on this day in 1973. He born in Maharastra in mumbai.
Sachin got his name from his father Ramesh Tendulkar, he like the musician sachin dev burman. Ramesh tendulkar was a great fan of sachin dev burman.
Happy Birthday Sachin Tendulkar: 18 Great Records
1. Tendulkar holds the record for the most number of 150+ scores in Test cricket (20 scores of 150+ to his credit).
2. Tendulkar has won a Man of the Match Award against every one of the ICC Full Members (Test Playing Nations). The only teams against whom he has not won an ODI Man of the Match award, are the UAE, Netherlands and Bermuda.
3. Tendulkar has scored 1,000+ Test runs in a calendar year on 6 occasions (1997, 1999, 2001, 2002, 2008 and 2010) – a world record
4. Tendulkar was 17 years and 197 days old when he scored his first Test hundred. He remains the youngest Indian to have scored a Test hundred
5. Tendulkar and Rahul Dravid have put together 20 hundred-plus stands in Test cricket. This is a world record for the most number of century partnerships by a single pair in Test cricket
6. Out of his 51 centuries, 22 have been scored at home and 29 have been scored overseas. His record of 29 overseas Test hundreds is a world record
7. Shifting gears to ODIs, Tendulkar was the first person to score a double century in One Day Internationals.
8. Tendulkar has the highest number of ODI centuries (49) and highest number of 50-plus scores (145)
9. No one has scored more runs in a calendar year than Tendulkar (1894) did in 1998
10. He also had most centuries in a calendar year (9 in the year 1998).
11. Tendulkar has the most centuries against a single opponent (9 ODI centuries against Australia). Virat Kohli is closing in with 8 centuries against Australia and Sri Lanka.
12. Tendulkar has scored the highest number of centuries in the history of Test cricket (51). His 50th came against South Africa at SuperSport Park in Centurion in December 2010. He became the first and the only cricketer to have scored a half century of tons.
13. He is the leading run scorer in Test cricket, having surpassed Brian Lara's tally of 11,953 Test runs in 2008.
14. Tendulkar is the joint-fastest to reach 10,000 runs in Test cricket (Sachin and Brian Lara both achieved this milestone in 195 innings).
15. Tendulkar scored centuries against all Test-playing nations that had attained Test playing status during his playing days.
16. When he played against Sri Lanka in his 169th Test Match, Tendulkar created a new record by surpassing Steve Waugh of Australia, to become the most capped player in the world in Test Cricket.