Politics
Tharoor summoned by Delhi Court for the game of words: 'scorpion sitting on shivling'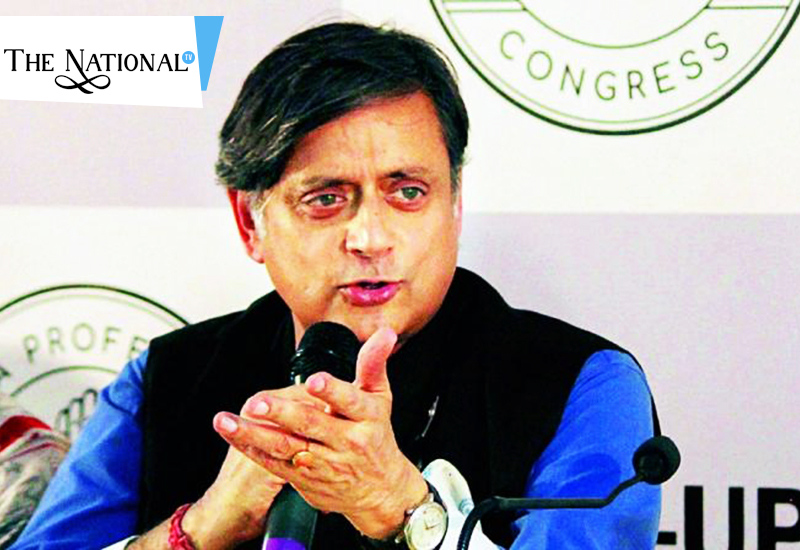 The Congress Member of Parliament, Shashi Tharoor, has recently been summoned to produce himself in front of the court on June 7. He has been asked to do so, after the filing of the defamation case by the BJP leader Rajib Babbar.
He has filed this complaint against him, for hurting his religious sentiments with use of such a phrase. The matters which manages to grab the attention is actually a public addressal made at the Bangalore Literature Festival by Shashi Tharoor, last year, where he had stated that some unnamed RSS leader has described the honourable Prime Minister as a 'scorpion sitting on the Shivlinga'.
At this crucial time of general elections, arousal of such an old topic and Tharoor being targeted for a thing of past that did not incur any public attention nor legal action then definitely rises up an air of suspicion. The suspicion in the air is nothing but the smell of political strategies.
Very soon after the court summons, we saw a tweet from Tharoor saying: "Wonder if BJP would like to ask a judge to summon their own UP-in-charge, Gordhan Zadaphia, for the remark I am now being prosecuted for quoting? Absurd to be pursued by the BJP for quoting words that have been in the public domain for over 7yrs, without any previous legal action,".
Clarifying his deeds Tharoor's tweet definitely hid many untold conjectures.
The complaint is definitely filed and is the sole reason for the summon of Tharoor by Delhi court of law. The registered complaint is made under IPC code 499 and 500 that which is about alleged defamation.