Politics
Rise and rise of prime minister narendra modi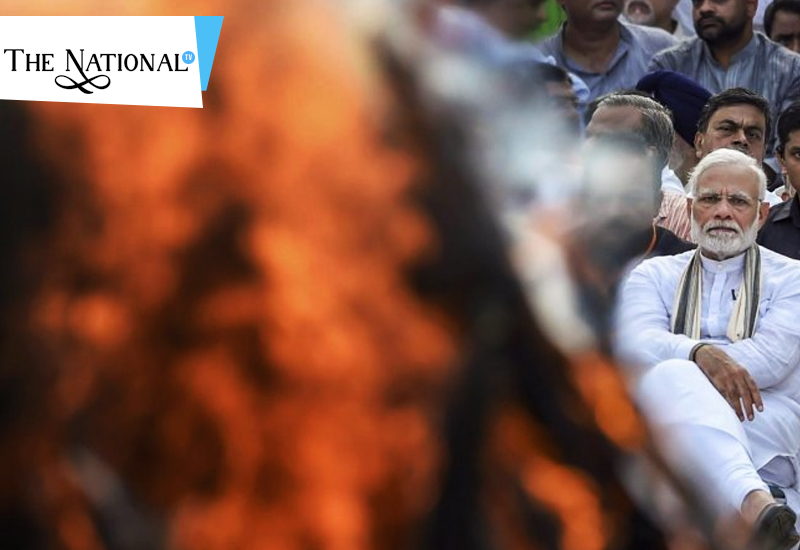 As the countdown begins it was pretty much clear who will win the elections. he was already being seen as strong and decisive leader, a disruptor seeking change.
In five years, Brand Modi has transcended religious, caste and class divisions. That, in a nutshell, is Decision 2019.
From the time he was first named prime ministerial candidate in September 2013, Modi has never looked back. He has built on his strengths, charting the course the country will take, and also his party. In election after election, in state after state.
The initiatives
The promise of Achhe Din was an integral part of Modi's 2014 campaign. Promising to change the nation, he announced the launch of the Swachh Bharat Abhiyan on Mahatma Gandhi's birth anniversary. Critics called it a modification of the Nirmal Bharat Abhiyan of the UPA, but this did not cut any ice. In fact, this initiative helped the party appropriate the Mahatma.
The risk-taker
Be it the choice of candidates, chief ministers, economic initiatives or national security decisions, Modi has gone against the grind. The selection of CMs for Maharashtra, Haryana and Jharkhand ignored caste conventions. Devendra Fadnavis, a Brahmin, was picked for Maharashtra where Marathas have dominated the political scene, non-tribal Raghubar Das was chosen to lead the team in Jharkhand, and Manohar Lal Khattar, who is not a Jat, was asked to lead Haryana.
Long ago, Modi had said: "I have the ability to pick stones thrown at me to build a staircase to climb up." Decision 2019 has shown just that.
Read More Latest Bollywood Movie Reviews & News
Read More Sports News, Cricket News
Read More Wonderful Articles on Life, Health and more
Read More Latest Mobile, Laptop News & Review
-----------------------------------------------------
Today's Trending Videos
Join Us on Youtube: Subscribe Our Channel Now