People
CM Punk, The Former WWE Star Talks About How It Really Was Working With John Cena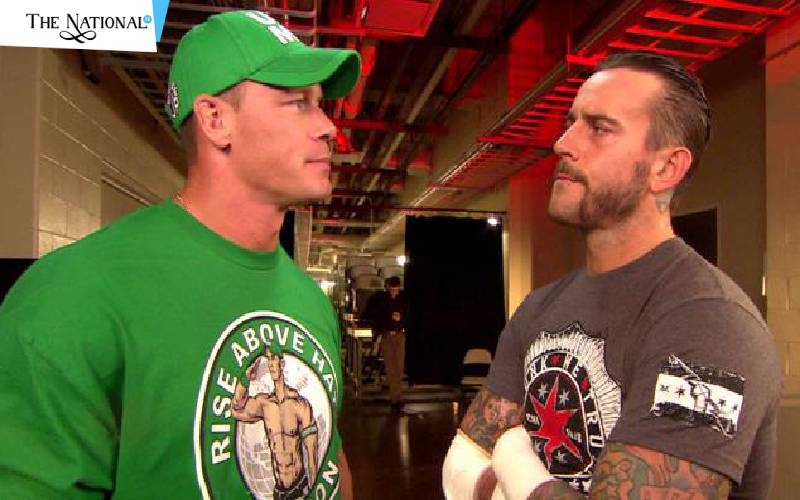 Punk Had A Great Time, Working With The Leader Of Cenation
Former WWE star CM Punk had a recent appearance at the Starrcast III events this weekend. FITE was the broadcaster. Punk spoke about a number of things. It included AEW vs WWE war, his future endeavors and many more. He even stated it was of great pleasure for him to work with John Cena.
"I always liked working with John because again it was easy. He was in a position where he was almost kind of glad somebody else came in. I think John was stoked that he didn't have to be the traffic directing guy. He let me do whatever I wanted and I think he was relieved. But I also think that's how we worked together really well you know?"
Punk Was The First To Propose A Way For Countering The Criticised Sequence
One of the most memorable feuds inside the ring was between them. Punk remembers how they grew up together in spite of being trained in different styles. John Cena is thoroughly famous for his in-ring "comebacks" while the match was on. In the recent interview, Punk revealed it was him who proposed an idea of countering it. He says, "I was the first guy to be like, 'why does everybody always take their shoulder like, you know what the f*** is going to happen! Why do you let him do to you without fu***** kicking him in the head? He further says, " So like it was really like I broke down the John Cena comeback like in a logical way. He was just of like, 'That's great. Nobody has done this before'. You know?"
What Did He Say Regarding His Future?
Though he didn't speak much regarding his pro wrestling future and the fans are left in utter mystery regarding this.