News
Violence erupts in Pak after Hindu doctor accused of Blasphemy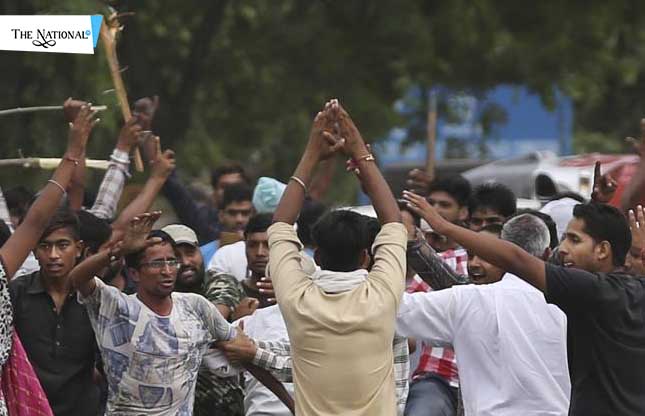 A Hindu veterinary doctor was arrested on May 27 in Pakistan after a local cleric filed a complaint against him accusing of blasphemy in Pakistan's southern Sindh Province. Unlike India, in Pakistan's blasphemy laws anyone insulting Islam can be sentenced to death. There have been several cases before as well where people have been arrested for blasphemy but this has been major incident where violence has erupt.
As reported by The Express Tribune, The doctor has been identified as Ramesh Kumar who was taken into custody while angry protestors set the Hindu owned shops to fire and burnt tyres on roads in Phuladyon town in Mirpurkhas district in the province. According to the report, Maulvi Ishaq Nohri, the head cleric of the local mosque filed the complained accusing the doctor to have torn the pages of a holy book and wrapped medicines in them. For the complaint, the station house officer, Zahid Hussain Leghari said that the case was registered against the doctor. The officer said that proper investigation would take place and the doctor has been taken to a safe place after the unrest broke out in town.
After the incident, protesters set doctor's clinic to fire, led one medical store and two other shops belonging to the Hindu community get burnt. They also blocked the roads by burning tyres on the street. The situation became so severe that local authorities had called the paramilitary Rangers to deal with the mob violence. There have been reports that police have registered case against the people engaged in rioting as well.
According to the data, a large number of Hindus reside in the interior of Sindh province and in Karachi, and the Pakistan Hindu Council has complained in past that large number people falling into minority community members list have been falsely targeted under the blasphemy law by the local people because of personal issues or enmity.
The statistics collected by Center of Social Justice, a Lahore based advocacy group reveals that at least 1472 people were charged under Pakistan's blasphemy laws between 1987 and 2016. According to official estimates, around 75 lakh Hindus live in Pakistan whereas according to the community, over 90 lakh Hindus live in the country. The Hindus report that most of the times they are likely subjected to the false allegations by the local people as they form the minority in the country.
Read More Latest Bollywood Movie Reviews & News
Read More Sports News, Cricket News
Read More Wonderful Articles on Life, Health and more
Read More Latest Mobile, Laptop News & Review
-----------------------------------------------------
Today's Trending Videos
Join Us on Youtube: Subscribe Our Channel Now