News
TikTok Stops Working in India After the Ban of 59 Apps by Indian Govt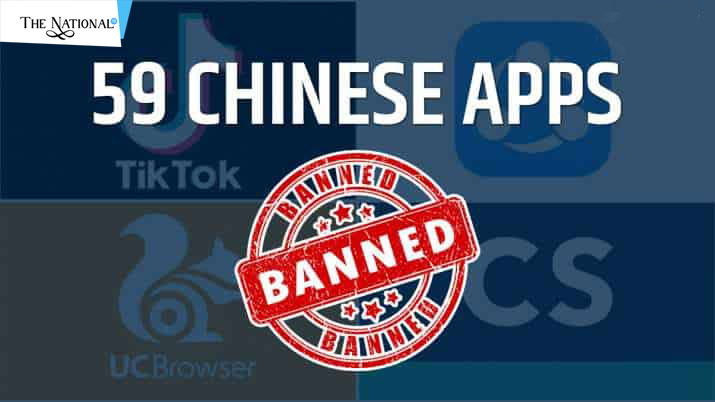 TikTok has completely stopped working in India. Last night the Indian government announced the ban of 59 Chinese apps after which TikTok was delisted from Google Store and App Store but the users who had it installed on their phones were still able to access it. However, now the TikTok has completely stopped working in all devices, including the desktop website and a user notice is displayed inside the app to inform users about the ban.
The TikTok app now shows a network error alongside a notice that reads, "Dear users, we are in the process of complying with the Government of India's directive to block 59 apps. Ensuring the privacy and security of all our users in India remains our utmost priority." The app doesn't even show new recommended videos, instead, it shows network error. The block seems to be done proactively by the company, to comply with the government directives, as a very similar notice on the Tiktok website has been signed off as TikTok India Team.
The TikTok India team has said that they are "working with the government to better understand the issue and explore a course of action." TikTok India head Nikhil Gandhi had said that the company will meet with government authorities to discuss the issue and submit clarifications. However, according to various media reports until now, Information Technology Minister Ravi Shankar Prasad has no meeting lined up with the representatives of the banned apps.
Along with TikTok 58 other apps have also been banned due to the ongoing disturbances on the border by the Chinese troops. The decision has been hugely welcomed by the Indian audience and people are seeing it as a first step towards boycotting Chinese products. The other Chinese apps including ShareIt, UC Browser, Shein, Club Factory, Clash of Kings, Helo, Mi Community, CamScanner, ES File Explorer, VMate, and more have been banned. The government claims that these apps are prejudicial to the sovereignty and integrity of India, defense of India, the security of the state, and public order. Over this, China says, it is "strongly concerned" after India bans its 59 apps.
Read More Latest Bollywood Movie Reviews & News
Read More Sports News, Cricket News
Read More Wonderful Articles on Life, Health and more
Read More Latest Mobile, Laptop News & Review