News
Sudan Unrest- All you need to know.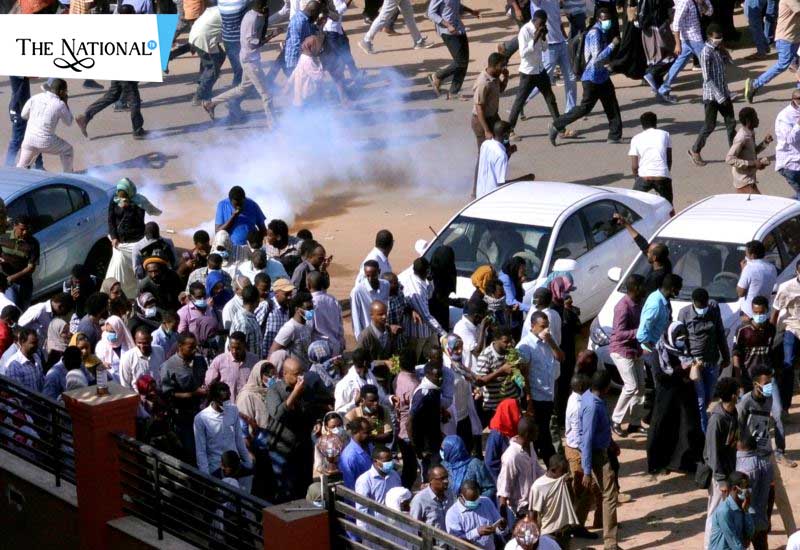 Sudan, since December 2018, faced extreme economic and cost of living deterioration. Since then the people of Sudan have been protesting against the government to introduce better reforms.
People demanded that the president Omar-al-Bashir must step down if he isn't able to pull up the economy. The violence of the government's reaction to these peaceful protests caught International attention. On April 11th President Bashir was ousted from the presidency by Military Coup d'erat.
Weeks after the removal of Omar-al-Bashir, The Transitional Military Council who ousted the President denies to yield power.Lieutenant General Abdel Fattah al-Burhan , leading TMC, says it will oversee a traditional phase that will last for minimum of 2 years.
WHY IS THIS UPRISING HAPPENING?
This wave of protests and insurgence began last year December due to rising economic constraints and increasing prices of the basic amenities like bread prices. Atbara, a northern city in Sudan is where the protests sparked. In order to ease up the shortages of the breads, government introduced certain types of reforms which lead to a surge in the prices of certain types of breads. Residents of Atbara became provoked and took to the streets.
The government authorities, changed the policies and scrambled to crush the protests. They declared a state of emergency and curfew all over the city. protests were further escalated due to the shortages the cash in the ATM and banks as the government wanted the cash to pertain in the bank as they themselves were were struggling for cash.
PROTEST EVOLUTION.
The protests that begun with the motif of the government to reform their policies lead to further anguish and escalation demanding Omar-al-Bashir to step down from the presidency. The Sudanese Professionals Association(SPA), lead calls for marches towards the Presidential Palace demanding the president to step down. Huge number of doctors, lawyer, journalists and pharmacists all across Sudan joined the Trade Unions and Professional associations who called for these strikes.
Al-Bashir's Reaction to these strikes.
Omar-al-Bashir, reacted viciously to the peaceful protests all across the country. He declared a state of emergency for a year. This eventually gave a lot of powers to the Military and security forces.
The presidential decree banned protests , public gatherings and any political activities. Special emergency courts were established to prosecute people arrested for breaking the state of curfew and emergency.
Military Interventions.
President Omar-al-Bashir was replace by a military coup on the 11th of April. The Military lead by the lieutenant General Abdel Fattah al-Burhan came to power two days after al-Bashir stepped down. He promised to oversee a transitional period that would last for two years.