Bollywood
Shilpa Shetty- fitness secret : as her age grows and is glowing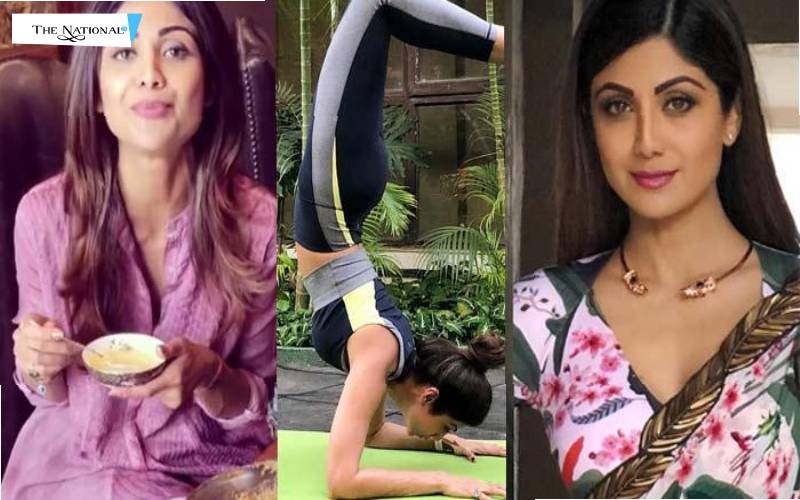 Shilpa Shetty has kept it fit as her age grows and is glowing. This 40 years old have come so far from the film "Bazigar". There has been a drastic transformation in her personality and appearance.she gave birth to her son Viaan in 2012 and ate almost all fatty item like ghee, milk and other fatty product. She never imagined whether she will lose weight after giving birth. She has shared her wisdom of health and fitness and launch a book titled " THE GREAT INDIAN DIET"
Her secret on fitness
1. Avoid white carbs and include brown carb like brown rice, sugar, bread in breakfast.
2. She preferred olive oil for cooking all items of food.
3. Green tea is a must reduce weight.
4. The mealtime should be 3 hours before bedtime.
Food chart
Breakfast
1. Hot water with lemon on an empty stomach
2. Different juice like carrot, pomegranates, spinach, cucumber beetroot, tomatoes,
3. Boiled egg or porridge
Lunch
Lunch should be a heavy meal as per Shilpa's opinion.
1. Rice or two Rotis with DAL, vegetables
2. Eat a piece of jaggery
Evening snack
1. Slim Dahi buttermilk
2.two egg
3. Cup of tea
Dinner
It should start before 8 pm.
1. Sour soup
2. stirred fried vegetables or paneer
3. Turkey slice or Salmon steak
Her advice :
Weight loss is the natural process, and we should have patience and balance a diet regularly.