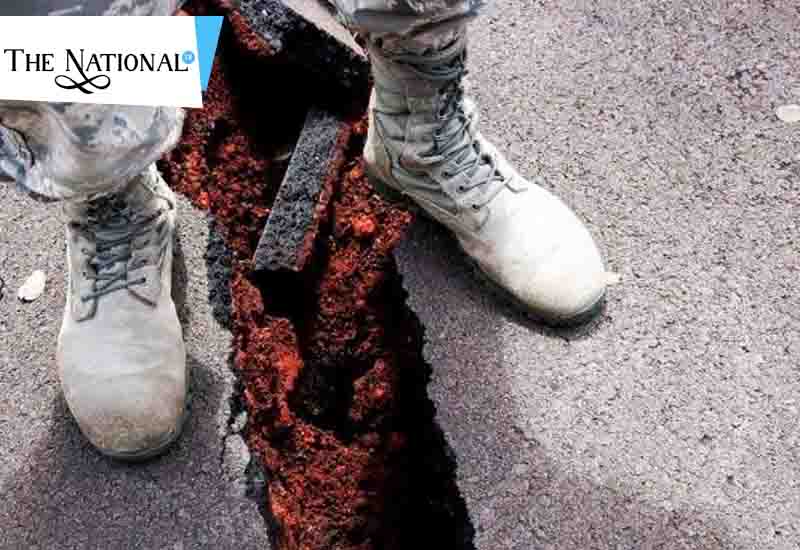 The Locals noticed some underground lava-type eruption around the roadside near the electric polls in Madhuban area under the Kathaltali village. This has been the fourth such incident occurring within the last year.
AGARTALA:
At the outskirts of Madhuban area in Agartala, a volcanic type inflammable substance was said to have erupted out of the ground. The locals have identified this lava type liquid by the roadside near electric polls in Kathaltali village situated at Madhuban. This incident has caused a sudden commotion among the natives here.
This incident could not ward off the Science coming there. Scientists from the Tripura Space Application Centre inspected the area. Including this incident, now there are such four incidents that have been taken place in the state within the last year. The previous three incidents were spotted at the sabroom area, a southern part of the state.
Avishek Chaudhari a leading geologist of TSAC after analyzing the samples from the Madhuban spot said that the geochemical examination was essential before arriving at the conclusion. He, however, said there were many nuances of similarity from the Sabroom incident. The eruption in Sabroom was caused by sub-surface volcanic activity.
Further said, geologist Avishek Chaudhari said that fire, smoke and other material erupting out of the ground is because of the fault line that passed via that area in addition to the displacement of the underground tectonic plates in that region. The tectonic plates in that region had manifested mammoth sub-surface heat which causes the incident.
This incident is sure of serious concern to the Tripura government, a highly vulnerable sector to earthquakes because of its occurrence in seismic zone V. The region has experienced an earthquake warding off 8.7 measurements on the Richter scale in 1897. Over 1600 people died in that quake.
Read More Latest Bollywood Movie Reviews & News
Read More Sports News, Cricket News
Read More Wonderful Articles on Life, Health and more
Read More Latest Mobile, Laptop News & Review
-----------------------------------------------------
Today's Trending Videos
Join Us on Youtube: Subscribe Our Channel Now