Interesting
What Makes Up the Upper Part of the Capsule?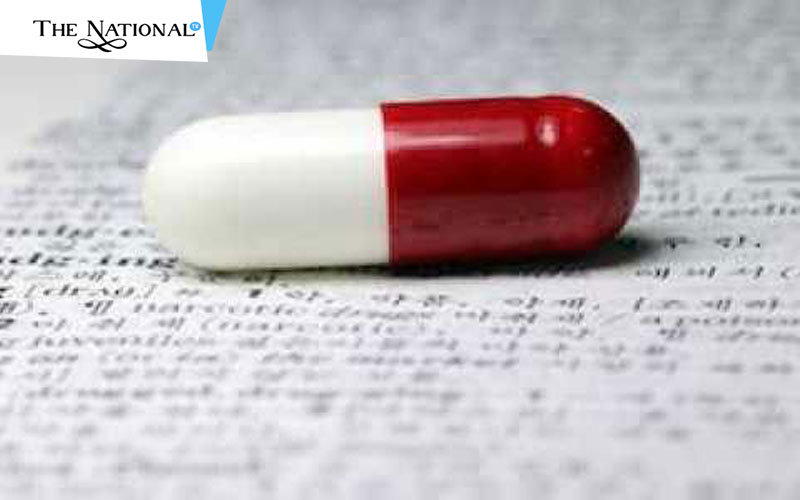 Whenever we are sick, we go to the doctor. To cure our illness, doctors tell us to eat some medicines and by eating these medicines we get cured. At the same time, for the treatment of diseases caused by the changing lifestyle, now the lives of the people in the house are dependent on medicines. Have you ever thought what medicines we eat are made of what? All of us must have eaten capsules in medicines, but have you ever thought that the capsule inside which contains the powder of medicines, but what is the upper part of it. By seeing and touching, you might think that it is made of plastic, but it is not so. If you also know what the top part of the capsule is made of, then perhaps you will also stop eating it.
Actually, the outer part of the capsule which you can see is made of plastic, it is not plastic. That is, it is not made of plastic. Actually, it is made of plastic-like gelatin. Now you must be wondering what is this gelatin. So let us tell you that gelatin is an animal product. That is, animals are used to make it. Gelatin is a fibrous substance that is extracted by boiling the bones or skin of animals. This is processed and made shiny and flexible. Another use of gelatin is in making jelly. You are aware of the medicine contained in the capsule packet or box. However, in most cases, companies do not tell you that the capsule cover is made of gelatin. You will be surprised to know that at present about 98% of the pharmaceutical companies are using gelatin capsules made from animal products. This shows that doing so is going to hurt the religious sentiments of vegetarian people.
Let us tell you that in this connection Maneka Gandhi also said that the use of gelatin capsules is going to hurt the sentiments of millions of vegetarians. This was revealed to most people in the country when the Ministry of Health constituted a committee of experts to make "capsules made of plants instead of capsules made of gelatin". This committee was formed in March 2017. The committee was formed after the then Union Minister for Women and Child Welfare, Maneka Gandhi suggested to the Ministry of Health to use capsules made from plants instead of "gelatin capsules". Raising voice in this regard, Maneka Gandhi had also said that many people do not consume genetic medicines only because the capsules are made up of animal bones and some other things. Maneka Gandhi wrote a letter in the Ministry of Health that instead of gelatin, capsule covers should be prepared from the bark of plants or the juice emanating from them. This is called cellulose. Followers of Jainism also spoke about this in front of Health Minister JP Nadda.
Read More Latest Bollywood Movie Reviews & News
Read More Sports News, Cricket News
Read More Wonderful Articles on Life, Health and more
Read More Latest Mobile, Laptop News & Review