Interesting
Never Reveal 4 Secrets to Partner at the Beginning of The Relationship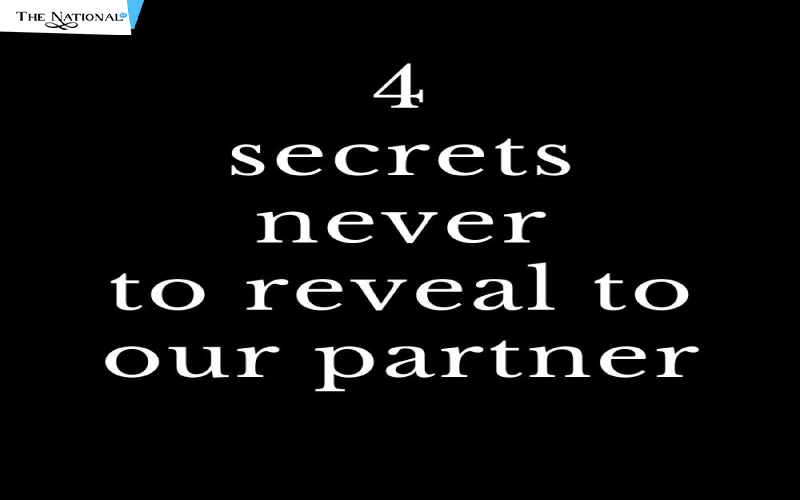 Relationships are formed on the foundation of trust and honesty, this is true. But if you are in a completely new relationship, then you need to be a little careful in this matter. You can enjoy dating and play relationships well, but there are some things that need to be kept in mind during the new relationship. These are also necessary for your long term relationship and for your own safety. Today we are going to tell you about some things related to the new relationship, which you should avoid telling your new partner. Come, let's know what those things are.
1. Past relationship details: When you are in a new relationship, it is important to be completely honest with your partner. In such a situation, you must tell your partner about your previous relationship but avoid going into detail. Telling in great detail about your old relationship increases the chances of getting upset in your relationship.
2. Your phone password: It is often heard in relationships saying to people that we do not hide anything from each other. Nothing in this includes passwords on their social media etc. Do not make such a mistake in a new relationship. This will make your partner jealous of you by looking at all the details about you - like your chats, your photos with your cousins, etc. In such a situation, if there is a quarrel with you and if you mention these things in that quarrel, then there is a possibility of worsening.
3. Problems with family: Emotions are quite intense in new relationships. In such a situation, we want to tell everything to our partner. But this is not correct. Especially, if you are having any problems with your family or have any problem with them, then there is no need to tell your new partner much about this. Because this information can be used against you. In such a situation, get to know your partner well first and then tell them if needed.
4. Financial affairs: You may have reached the level of physical intimacy in a relationship, but it is important to be careful in financial matters. Do not allow your partner access to your bank account or FD. This can lead to many complexities in your relationships.
Read More Latest Bollywood Movie Reviews & News
Read More Sports News, Cricket News
Read More Wonderful Articles on Life, Health and more
Read More Latest Mobile, Laptop News & Review