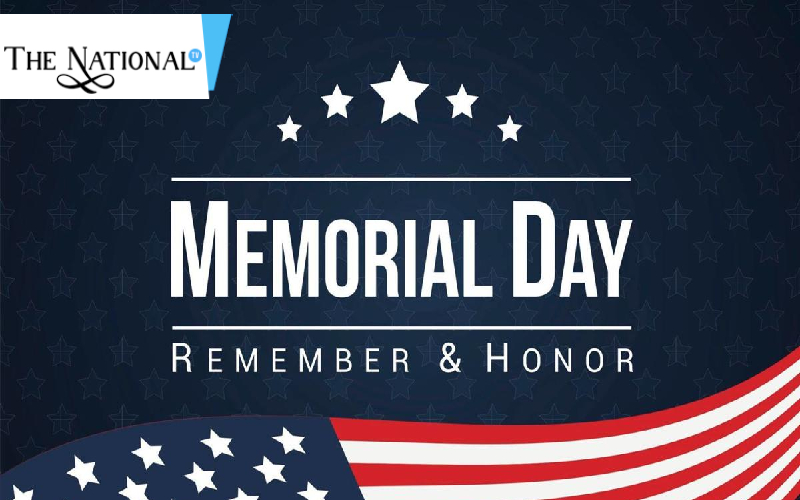 As America celebrates Memorial Day, most government offices and some private businesses will be closed. The Indiantown Gap National Cemetery Memorial Day Program was held in the Pennsylvania Veterans Memorial on Sunday, May 26, 2019.
On Memorial Day, the best way to honor those who gave their lives in service to our country is by giving the best possible care, compassion and support to those who lived to come home. Kim says, I remember years ago hearing someone correct someone else who said, "Happy Memorial Day." There's nothing happy about the day, they said. It's about remembering service men and women who've died during conflicts.
They have a point: Memorial Day was created as a day set aside to decorate the graves of soldiers who died defending the U.S. during the most recent battle. What's really interesting when you dig around and read about the history of Memorial Day is how it has evolved from a quiet day of remembrance to a three-day weekend packed with parades, barbeques, and Memorial Day sales. Check the wording from the original declaration: "In this observance, no form of ceremony is prescribed, but posts and comrades will in their own way arrange such fitting services and testimonials of respect as circumstances may permit." In other words, the founders of Memorial Day left it up to us to decide how to remember fallen soldiers; there's no single "right" way to do it.
Originally known as Decoration Day, Memorial Day originated after the Civil War and became an official federal holiday in 1971, according to History.com. On May 5, 1868, General John A. Logan, the leader of an organization for Northern Civil War veterans, called for a nationwide day of remembrance to be held late in May. "The 30th of May, 1868, is designated for the purpose of strewing with flowers, or otherwise decorating the graves of comrades who died in defense of their country during the late rebellion, and whose bodies now lie in almost every city, village and hamlet churchyard in the land," he proclaimed. The date, May 30, was originally chosen because it wasn't the anniversary of any particular battle. Several decades later, Memorial Day was officially declared a federal holiday and the date were changed. According to History.com, in 1968 Congress passed the Uniform Monday Holiday Act, which established Memorial Day as the last Monday in May in order to create a three-day weekend for federal employees. Each year on Memorial Day, a national moment of remembrance takes place at 3:00 p.m. local time.