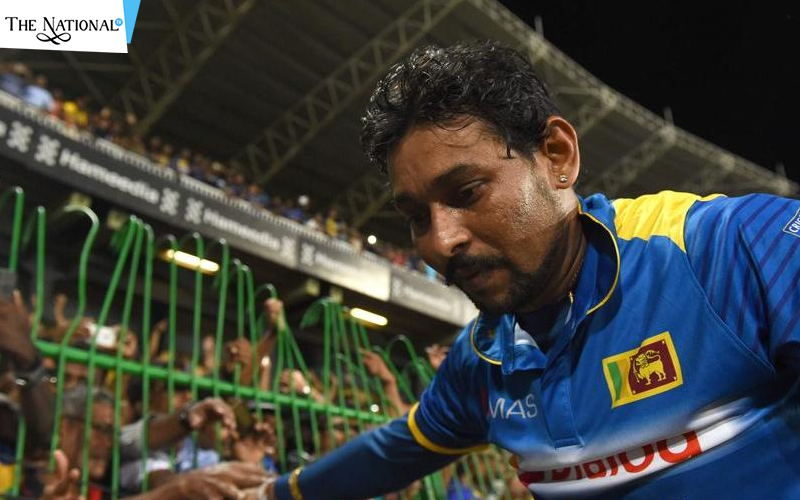 The Cricketers are - Mahmudul Hasan, Suraj Randiv, Wayne Parnell, Yousuf Youhana, Tillakaratne Dilshan.
1. Mahmudul Hasan: The 28-year old Bangladesh cricketer Mahmudul Hasan finds a name in the chart, as he converted from Muslim to Hindu Religion. He was a part of the 2008 Under-19 World Cup squad and then led the side successfully in 2009 during their home series against Sri Lanka, Zimbabwe, and England. He played one Test match for Bangladesh with the name of Mahmudul Hasan and later converted to the Hindu religion. Mahmudul Hasan changed his name to Vikash Ranjan Das and surprisingly, he never played for his country since then.
2. Suraj Randiv: Despite delivering goods for the team, the Sri Lankan Cricketer Suraj Randiv will always be remembered for his No-Ball to Virender Sehwag, who was batting on 99* with the Indian team requiring one run to win the game. Well, coming back to the topic of 5 Cricketers Who Changed Their Religion, Suraj Randev's name was Mohammed Marsuk Suraj. But due to some reasons he changed his religion and adopted Buddhism. Ever Since that he is always known as Suraj Randiv rather that Mohammed Suraj.
3. Wayne Parnell: South Africa's fast bowler is one of those cricketers who attracted to Islam. There were reports that it was mostly because of his dear friend Hashim Amla, who took him to his religion. However, the team manager Mohammad Moosajee revealed that there is no part of either Amla and Tahir in Parnell's decision to change from Christian to Muslim. Wayne Parnell converted to Islam on July 30, 2011and has now taken the name, Wayne Waleed Parnell.
4. Yousuf Youhana: Yousuf Youhana, a born Christian, embraced Islam in 2005-2006 and changed his name to Mohammad Yousuf. When he was still a Christian, it was a familiar sight to see Youhana do the sign of the cross on completing his hundred. However, later, after converting from Christian to Islam, he sported with a beard and also asked his wife to convert. His wife changed her name from Tania to Fatima.
5. Tillakaratne Dilshan: The opening batsman of Sri Lanka Tillakaratne Dilshan has always been a special cricketer. He was one of those few cricketers, who used to play all the formats of the game in an equal manner. He was born to a father who belonged to Islam. Following the Malay group, Dilshan was named Taiwan Mohammad Dilshan at the time of his birth. At the age of 16, after the separation of his parents, the Lankan veteran changed his religion to that of his mother- Buddhism. Later, his initials TM have since then stood for Tillakaratne Mudiyanselage. There was an incident when the Pakistan opener Ahmed Shehzad asked Dilshan to turn Muslim again in order to get a better place after death.