Health
PCOD (Polycystic Ovarian Syndrome) - Symptoms, Treatment and Causes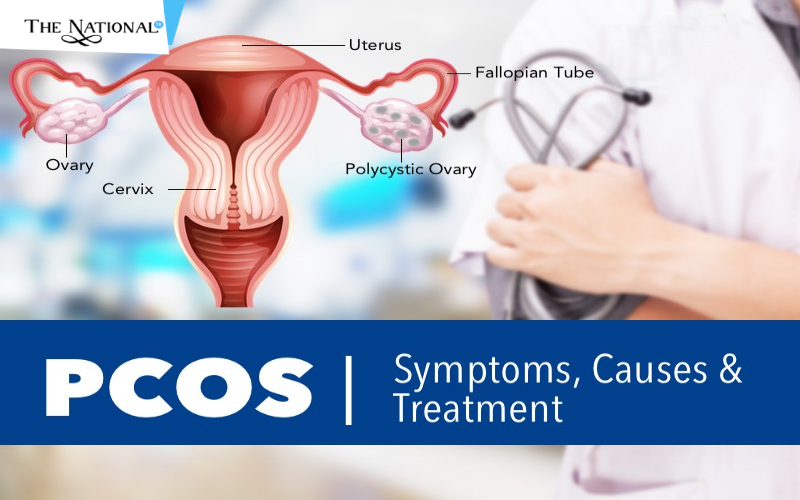 A polycystic ovarian syndrome is a very common disease in women. It is also known as PCOS and PCOD. This problem is found in teenage girls and in young women at different stages. Teenage needs to adopt a different approach, from identifying the problem of PCOD to its treatment. Teenage girls have an early stage of reproductive life. In this stage, if PCOD occurs, it is very necessary to detect it early and start treatment early so that it can get to the root of the problem and end it. In order to overcome the long-term complication and risks associated with this disease, it is very important that girls identify and adopt the right treatment and therapeutic measures to prevent this disease.
How to recognize PCOD in teenagers: Teenage girls, like young women, also have a way of identifying PCOD. PCOD in teenagers relies on the calculation of ovulatory mechanisms and androgen hormones. Ovulatory dysfunction can be calculated based on the specific symptoms that girls may experience. Absence of periods not exceeding 90 days in the first year of the menstrual cycle. When your menstrual cycle is less than 21 days or in a continuous 45-day cycle for two years. You can have PCOD even if you do not have periods until 2-3 years after the size of the breast and even after the age of 15. Similarly, due to excessive androgen hormone in the body, some changes can be felt in the body:
# Acnes that is unresponsive to topical therapy (topical therapy).
# Too much hair on the face.
# Increased level of testosterone in the blood.
If you have any of the symptoms mentioned above, you should start the treatment of PCOD immediately with the advice of a gynecologist. If you do not see any such symptoms, you should still be alert and start treatment soon as soon as the symptoms are seen. With this, you will be able to protect yourself from any major problems or complications in the future.
Treatment for PCOD in teenagers: The first and most important way to treat PCOD is to make good changes in your lifestyle. A poor lifestyle, unhealthy diet, and lack of complete sleep can unbalance the hormones in your body. You have to take all these things into consideration. Keeping your body BMI (body mass index) is also very important for the correct treatment of PCOD. To maintain the balance of hormones in the body, you should take regular physical exercise, a natural and healthy diet. Not only this, but you should also avoid preservative food items, junk food. Along with this, it is very important for you to have a good and complete sleep. You may be prescribed a combination of oral contraceptives to cure irregular menstruation and prolonged acne. Your doctor may prescribe Biguanides to control your weight and optimize your glycemic levels.
Read More Latest Bollywood Movie Reviews & News
Read More Sports News, Cricket News
Read More Wonderful Articles on Life, Health and more
Read More Latest Mobile, Laptop News & Review