Environment
Kyarr intensifies, becomes the first Super Cyclone in Arabian Sea in 12 years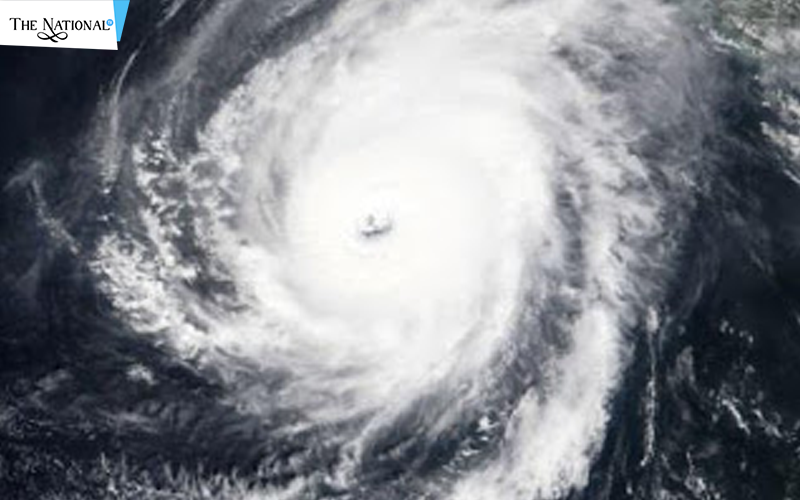 NEW DELHI: Cyclone 'Kyarr' intensifies to become the first Super Cyclonic storm in the Arabian Sea in the last 12 years after Cyclone Gonu ravaged the Oman coast in 2007. According to India Meteorological Department (IMD), the cyclone rapidly intensified Saturday onwards and became a Super Cyclone early on Sunday. The rapid intensification of cyclones being observed in recent years is posing an increasing challenge for scientists to predict the intensity of the storm in its likely path.
As per the forecast, it is likely to continue its movement west-northwestwards towards Oman coast during the next five days. It could intensify further during the next 24 hours and weaken gradually thereafter. However, it will remain 'severe' till November 1. The current assessment shows it is moving away from the west coast of India and currently lays centered over the East-central Arabian Sea, about 580 km west-southwest of Mumbai (Maharashtra), 1450 km east of Salalah (Oman) and 1010 km east-southeast of Masirah (Oman).
However, the sea condition remains phenomenal over the east-central Arabian Sea around the system centre and is likely to remain so till 30th October and could improve gradually from the evening of 31st October. Gale winds gusting to 250 kmph are prevailing very over east central and the adjoining west-central Arabian Sea, as per IMD. The government's weather department has advised fishermen along the west coast not to venture into the east-central Arabian Sea till Tuesday and into the west-central Arabian Sea from October 28 to November 1.
Kyarr is the ninth super cyclone to have developed in the North Indian Ocean, after Super Cyclone Gonu in 2007. Gonu had made landfall in Oman with winds gusting up to 150km/hour, making it one of the strongest tropical cyclones on record to strike the Arabian Sea, killing over 50. It was also the strongest cyclone to have made landfall in Oman. Before that, Odisha was hit by a Super Cyclone in 1999 causing catastrophic damage to the state and massive loss of life and property. It remains one of the most destructive cyclones to have hit the eastern coastal state of Odisha.
Read More Latest Bollywood Movie Reviews & News
Read More Sports News, Cricket News
Read More Wonderful Articles on Life, Health and more
Read More Latest Mobile, Laptop News & Review