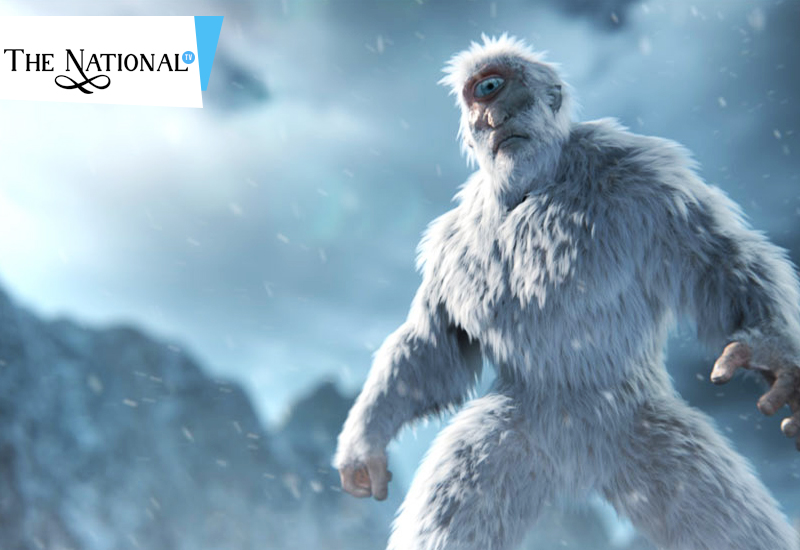 Yeti: A mysterious tale
The Indian Army on Monday claimed to have seen "footprints" of a Yeti, a mythical creature of Nepal folklore. On April 29,2019 the Army tweeted that Army's Mountaineering Expedition Team had found "Yeti's footprints",measuring 32x15 inches near the Makalu base camp in Nepal on April 9,2019. Several pictures were also posted including one showing expedition team measuring the footprints.

The tweet has however got mixed reactions on social media . Some claiming to be a hoax and others claiming it to be proof of Yeti's existence.

What is Yeti?

The Yeti also called as Abominable Snowman is a mythical ape-like creature that is said to inhabit the Himalayan mountains.The name Yeti is commonly used by the local people and is a part of indigenous folklore. The name "Abominable Snowman" was coined in 1921 by Lieutenant-Colonel Charles Howard-Bury who led the 1921 British Mount Everest Expedition.While different evidences of existence of Yeti has come up since 1920s but later all were claimed by scientists to be a hoax.This made existence of "Yeti" more questionable and raised more skepticism.Makalu Barun National Park has been "known" the spot for Yeti footprints. However, an official of Indian army said this to be first time that "footprints in such large numbers have been sighted" in the area. The team is reported to have planning to climb the Mount Makalu, which is about 28,000 hight, the fifth-tallest mountain in the world, in May, NDTV reported.
However,the Nepal Army has dismissed Indian Army's claim about the discovery of footprints of the Yeti,calling it to be footprints of wild bear. Nepal Army spokesperson, Brigadier General Bigyan Dev Pandey, told Hindustan Times that their team was with the Indian Army and while they tried to ascertain the facts ,locals claimed that the footprints of a wild bear which has been frequently sighted in the area.