Entertainment
Miley Cyrus And Kaitlynn Carter Are No Longer Romantically Involved, Split Within 2 Months After The Singer Got Separated From Liam Hemsworth!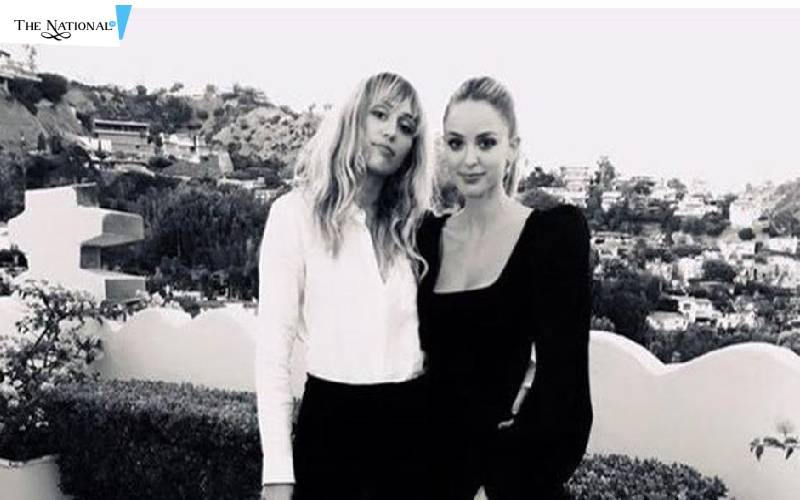 Miley And Kaitlynn To Part Ways
The most unfortunate thing in this world seems to be the end of beautiful things. But the case of Miley Cyrus and Kaitlynn Karter gets it's ending much quickly. The official sources reveal, they are no longer romantically involved. No sooner did Liam Hemsworth and Miley Cyrus call it off than the chemistry of Miley and Karter was making headlines. But the latest updates indicate that they have parted ways too.
Their split has been confirmed with the international publication. There wasn't much drama regarding the split. The official sources also confirm that they are still nice friends. Though it has come as a great shock to the people as things between them were fine enough a few days back.
Romance Blossomed Between The Two After The Split With Their Respective Husbands!
The singer and The Hills star started getting closer after the separation with their respective husbands. Miley was spotted in good gestures with Karter amidst her rumor splits with Liam Hemsworth. On the other hand, Karter had broken up with Broody Jenner too. Things were official when Liam's rep confirmed about their divorce. He then said, "Liam and Miley have agreed to separate at this time. Ever-evolving, changing as partners and individuals, they have decided this is what's best while they both focus on themselves and careers. They still remain dedicated parents to all of the animals they share while lovingly taking this time apart. Please respect their process and privacy." He did file the divorce a week after this.
Miley and Karter were spotted making PDA too in Italy. Though things don't remain the same between them anymore. So here was another shocking update from Hollywood as the year seems to top the list with such updates and all. Who knows what the next one is waiting for the fans? Or what would be the next issue? Will it be breakup news again? Maybe it can be a positive one too!