Education
Off Beat Courses After 12th Class in India 2019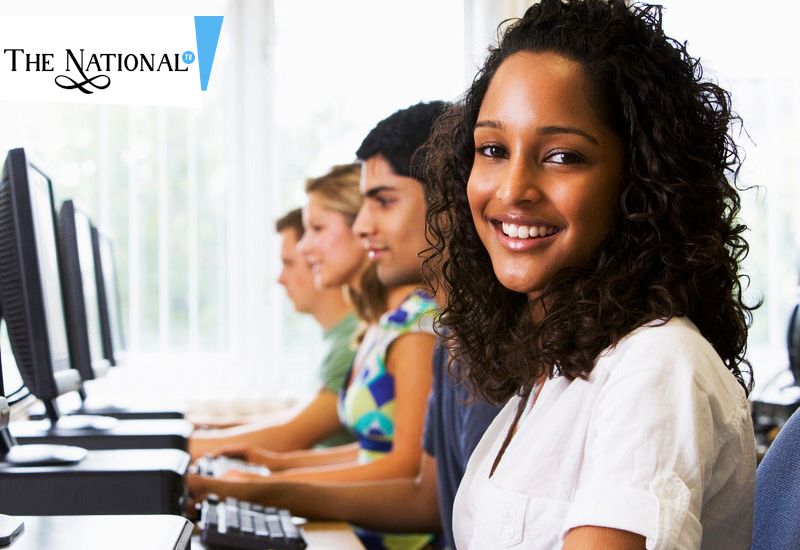 Did you know that you can get a degree in pet grooming or puppetry? Or that you could earn a whopping amount by tasting tea? Or that hacking pays? There are a lot of interesting career options you can consider after school and Indian colleges are now offering you some unique courses.
So, before applying for your favourite college, have a look at the list of 5 such courses you can choose after high school:
Off Beat Courses After 12th Class in India 2019
1. Bachelor of Rural Studies
If your heart lies in Indian villages and you want to do much more than just go as a tourist and click pictures, this course is for you. The course gives you an opportunity to engage in various rural and community development activities. It covers topics like animal husbandry, forestry, farm management, child development, agriculture, environment management, community development, etc.
After completing the course you can apply for jobs at various government, public and private organizations that work for rural issues. You can also get an opportunity to work with several NGOs.
Read More Wonderful Articles on Life, Health and more
Where to apply?
Some colleges in Gujarat, Rajasthan and Uttar Pradesh offer the course. Bhavnagar University in Gujarat offers Bachelor and Masters in Rural Studies. You can check out other options here.
2. Ethical hacking
For all those who hack friends' social networking accounts for "fun", for those who are good at cracking passwords and unlocking a locked system, those who spend a majority of their time experimenting with various codes – this is a great way to put those grey cells to a good use. You can breach the security of computer systems and get paid for it!
Many big companies look for ethical hackers for various security purposes. You need to have a good knowledge of coding in different programming languages. You can start your career by interning for an organization and then convert it to a permanent job. The average salary ranges between Rs.2-5 lakhs for a fresher, and after an experience of five to six years, you can easily command a salary of Rs. 10-12 lakhs annually, depending upon your skills.
Where to apply?
Institutes like Indian School of Ethical Hacking and Institute of Information Security offer various courses in ethical hacking. There is a short course of 15 days offered by Arizona Infotech in Pune. It is important that you don't have any criminal record because the course is all about trust and companies wouldn't like to leave their security in the hands of someone who can't be trusted.
3. Spa management
A good spa relaxes your body and takes you to a different world. Spa management and training is something we haven't heard many people doing. So, where do Spa companies get these awesome masseurs and therapists? A spa training institute will teach you everything you need to know about a good spa and how you can make a career at it.
A masseur or therapist can earn around Rs.10,000 as a fresher, and the income increases as you gain more experience. When you have a degree or a proper training, the pay scale can be higher than those without a certificate.
Where to apply?
Ananda spa institute in Hyderabad is a good option to go for. The institute teaches you seven types of courses and offers an eight month diploma course. Orient Spa Academy in Jaipur has a tie up with a spa academy in Bangkok and it offers students a chance to do a couple of weeks' course in Thailand. There are several other spa academies in Mumbai, Delhi, Mangalore and other cities that will offer you interesting courses to opt for.
Annabel Spa Institute in Kerala is offering a Diploma in Spa Management course for selected students, free of charge. The course is recognized by the Government of India. You can visit their website for further details.
4. Puppetry
One of the oldest forms of entertainment, puppetry is much more than just playing with the puppets. It is also an important medium of education and many schools and institutes use puppets toteach students about various topics. Several stage shows and performances have helped in putting the spotlight on puppetry. Over a period of time, this art, which was in danger of getting lost, is again gaining recognition and appreciation.
Where to apply?
Mumbai University offers a Certificate Course in Puppetry. The course is conducted by renowned theatre personality and puppeteer, Meena Naik. Calcutta Puppet Theatre will also soon start a puppet academy which will cover all theoretical and practical aspects of the art.
5. Tea tasting
What could be better than tasting awesome teas and getting paid for it? Working as a tea sommelier can be high paying if you get the right opportunity. You can get a starting salary of Rs.50,000 per month in a five star hotel. The sommelier not only tastes the tea but also gives advice, does branding, and has a good knowledge of cultivation and manufacturing.
Where to apply?
There are many colleges that offer degree and diploma courses in tea management. Some of them are- Birla Institute of Futuristic Studies, Dipras Institue of Professional Studies, Assam Agricultural University, Indian Institute of Plantation Management, The Tea Research Association, The Tea Tasters Academy. Indian Institute of Plantation Management Bangalore also offers a certificate course in Tea Tasting and Marketing.
Join Us on Youtube: Subscribe Our Channel Now