Article
President Of India - A.P.J. ABDUL KALAM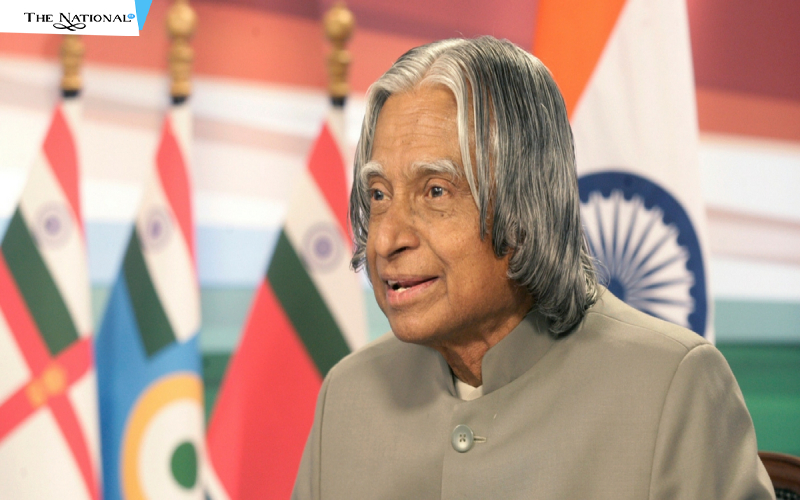 Dr. Avul Pakir Jainulabdeen Abdul Kalam was born at Dhanushkodi in the Rameshwaram district of Tamil Nadu !5th October 1931. He received secondary education at Schwartz High School in Ramanathapuram. He graduated from St Joseph College, Tiruchirappalli, and obtained his DMT in Aeronautical Engineering at the Madras Institute of technology, Madra during 954-57. After successfully completing his third year at MIT, Kalam joined Hindustan Aeronautics Limited(HAL).

Bangalore as a trainee. In 1958 he entered DTD&P of the Ministry of Defence as Senior Scientific Assistant. He was posted at the Technical Centre (Civil Aviation). Here, he undertook a design assignment on supersonic target aircraft with the assistance of his officer-in-charge, R Varadarajan. The design of a DART target was taken up at the DTD&P and how it was included in the team. He succeeded in designing and developing a vertical take-off and landing platform and hot Cockpit. Later he worked at the Aeronautical Development Establishment (ADE) at Bangalore.
Dr. Kalam has been devoting his precious time in the past few years to develop the concept of Indian Millennium Missions 2002 a blueprint for transforming India into a developed nation. He wants the children of India to ignite in their minds a love for science and technology.
Dr. Kalam believes like Gandhiji in simple living and high thinking. He is a very liberal and broad-minded person who has complete trust and faith in secularism. He writes from the Bhagavad Gita as often as he does from the Holy Koran." For great men, religion is a way of making friends, small people make religion a fighting tool", he remarks. His hobbies include playing the Rudra veena and writing poetry in Tamil which is his first language.
Dr. Kalam enjoys remarkable energy even at this age. He works late into the night and wakes up early to go for a long walk. He is a pure vegetarian as well as a teetotaller. He has never smoked in his life. He has great faith and confidence in his country's bright future. He believes that the only way to show the strength of the country is the might to defend it." strength respects, strength and not weakness. "Strength according to Dr. Kalam, means military might and economic prosperity.
Dr. Kalam's elevation to the most prestigious office in the country has been widely welcomed. Know s the Missile Man and branded as 200% percent Indian by his colleagues, he will bring to his office an element of scientific rationalism which has been missing from the public life in recent years. India has already had a philosopher as a President but never as a true-blue scientist/ engineer. Let us all pray to the ALmighty for his long healthy life.
Read More Latest Bollywood Movie Reviews & News
Read More Sports News, Cricket News
Read More Wonderful Articles on Life, Health and more
Read More Latest Mobile, Laptop News & Review