Education
Improve English Communication Skills |Online Course With Easy Shiksha | The National TV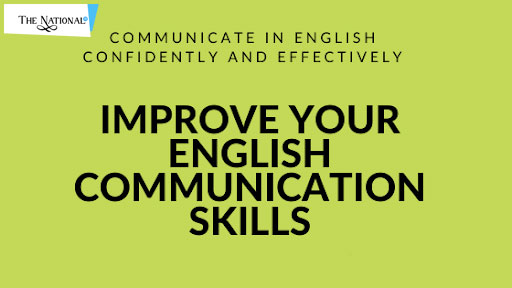 English is a universal language that is spoken in all continents of the world. When it comes to English, many people complain that they are not fluent in English speaking and find problems in conversing with people. Easy Shiksha is, therefore, a platform that teaches you ways to improve your English and be fluent in it. However, Easy Shiksha is clear in its notion that speaking English is not a status symbol or mark of superiority. But, it is the indicator of your communication skills that can make you confident in conversing at global levels.
Every language has its own grammar, some basic rules, and designed discourse. English also befalls in the same category. English has its own grammar and to gain fluency in any language, one must be aware of its basic principles and grammar. Thus, Easy Shiksha provides you an easy and comfortable platform to learn the basics of English grammar so that next time when you converse in English then you don't have to give any second thought. In the course provided at https://easyshiksha.com/online_courses/English-Grammar_99 you'll be given a proper demonstration of its elements like tenses, voice, sentence formation, verbs, etc.
This course will make the rules of grammar crystal clear for you. Thus, after this course, you'll be able to differentiate among sentences of different tenses and will also be able to form new ones on your own. Therefore, this course is really helpful for children also because a language learned at a tender age leaves a long-lasting impression in mind. This is beneficial for English language students all across the world because this will make them learn the grammar of the language and get them connected with the world very easily. So, this is a course where anyone can enroll and get their English language skills brushed up.
This course aims at improving your English. So, if you are looking to improve your English or to understand basic concepts of English then Easy Shiksha is the right place. Here, you can learn the English language, polish the language, and then get an opportunity to confidently converse in this language. So pull up your socks and get yourself ready to mark your excellence in English.
Read More Latest Bollywood Movie Reviews & News
Read More Sports News, Cricket News
Read More Wonderful Articles on Life, Health and more
Read More Latest Mobile, Laptop News & Review