Education
Become Social Media Influencer At Home And Earn Profits | Online Certificate Course With Easy Shiksha | The National TV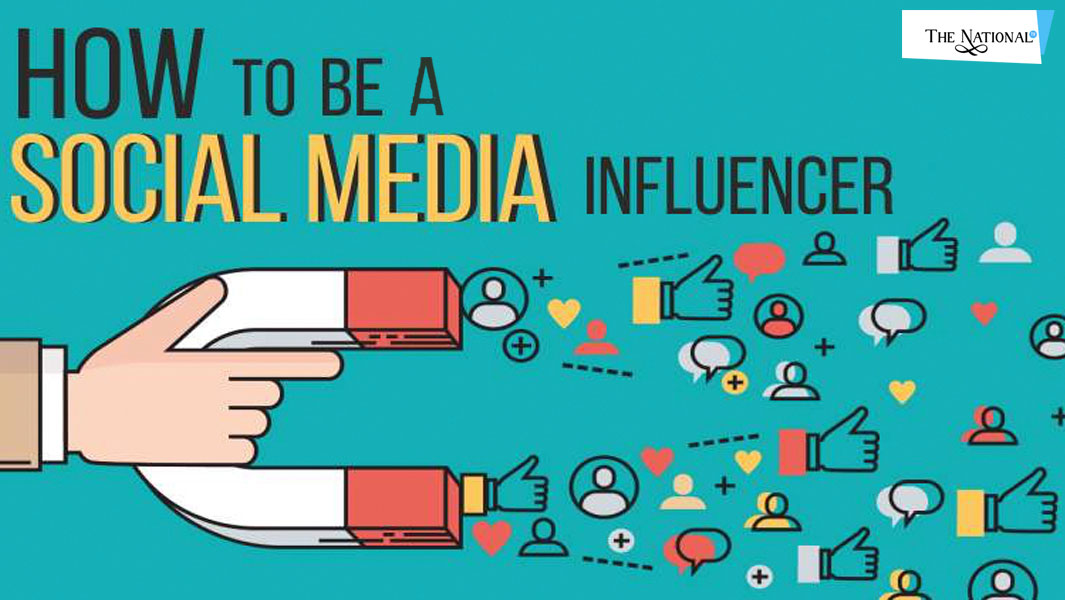 Isn't the word "social media influencer" so fascinating?
Indeed! It is. It is one thing that has changed the scenario of businesses. Today being on social media is taken as casual stuff but then becoming a social media influencer is taken as cool stuff. From the outer world, it seems that how cool, casual, fun-loving, and chill life these social media influencers have and how their way of making videos posting on social media is making them famous, getting them a blue tick on social media platforms and gaining them followers. But have you ever thought that how and why these social media influencers have become so famous? Every good work has some back story.
The trend of being a social media influencer occurred when people jumped onto this platform to see something different and watch good entertaining stuff. That is why, social media influencers are not the ones who give philosophical lectures or teach the lessons of hard work, life, skills, etc. These influencers are the ones, who entertain people on social media, give them different and interesting content to watch, and on top of that force them to forget their tensions and problems and make them live life fully.
Today, everyone thinks of posting videos, some good content, and then become a social media influencer. But, in this world where every minute a person decides to switch over their work to become social media influencer is really working out well? It is, indeed! It's a trend that is running high on speed in the world of social media. Everyone wants to become a social media influencer, but how many of them clutch the roots tight and grow to unending heights? Handful ones are there who rock the social media platforms and become a star social media influencer. Certainly, becoming a social media influencer is not tough.
The only reason that out of so many influencers, only a few sticks into our memories is because of the richness in their content and patience in approach. Rushing into this business is the worst option because that would give you recognition but not appreciation.
To become a good social media influencer, one needs passion, power, confidence and a platform to make a difference in the lives of others while promoting their products, content, and services. It has become a new way of marketing which is now estimated to bag business of around $5 billion. It is so magnetic because of its nature of work. Through this, one can advertise and engage audiences to make a profit. Thus, this provides them good viewership which then turns into popularity and ultimately a bang on success.
So, becoming a social media influencer is a journey to be lived with fun and enjoyment. Becoming a social media influencer is an interesting and fun process where they usually generate crowd over their website or social media channels through accelerating hits on their content. It is also done by selling various products and services on their website in some different creative ways that catch viewer attention. The best part is that when you do some good work then big companies may make your work as a sponsored social media influencer for them. Another most important and fascinating part of this area of work is that you can increase your earning potential to greater numbers by being at home and working in flexible hours.
Now, most important is that when this business is working so well then where does the interested individual go for learning its skill. This is very important because no college or university offers any course that teaches you to interpret social media and become a social influencer on it. They may teach you advertising and marketing but influencing social media has not yet come up because this is a very recent trend that has caught higher ignition. So, it is also not possible that one can enter into this business without knowing any skill, so at such a stage Easy Shiksha dives in. It has been seen as an incredible online learning platform.
More fascinating is that it offers you a course of becoming a social media influencer. You can look at it on https://easyshiksha.com/online_courses/Become-an-Influencer-on-Social-Media and enroll in this course simply by being at home and getting certified from EasyShiksha and HawksCode. This course promises you a knowledgeable, informative, interesting, and fun way of developing the skill of being a social media influencer and jumping into this trending and profitable business. This platform allows you to live on your dreams through easy learning with proper knowledge and desired skills.
Read More Latest Bollywood Movie Reviews & News
Read More Sports News, Cricket News
Read More Wonderful Articles on Life, Health and more
Read More Latest Mobile, Laptop News & Review