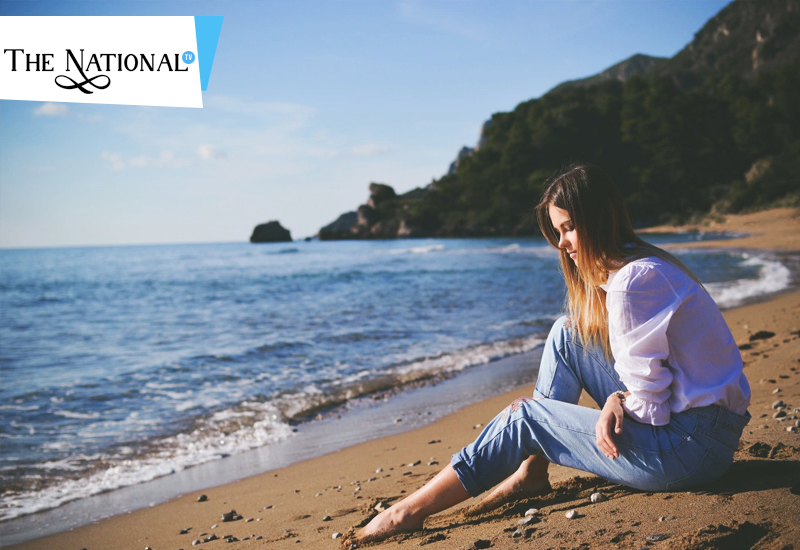 Whatever that feeling is that you are avoiding or brushing off right now, I am here to tell you that it is okay to let go and allow yourself to feel.
It's okay to be sensitive, its okay not to be okay, it's okay to be confused, it's okay to feel out of place and its okay not to understand.
It's okay if you need time to process and figure out things. It's okay to be different. Don't deprive yourself from feeling just because you don't want to look weak.
Mostly growing up we are told to be strong and crying is sign of weakness and then we grow up and have all these things in our heart that we haven't let go. All the junk that is piled up in our heart will eventually come up and erupt one day. We think it's caused by something that has happened that day or even a week ago. But actually it is from a long time ago, it's some feeling that you needed to deal with but kept brushing off.
In the long run if you don't learn to accept your feelings and how to take care of them, it will not only be harmful to you but also to others around you too.
I think we should be allowed and allow ourselves to feel and heal.
Sometimes its hard to deal on things that we have experienced on our own. So if you get a chance to help someone through something, just be there for that person. Don't be judgmental or critical, it could be a very fragile moment for the person.
It could be an insensitive matter for you but its not the same for everyone.
You should also show love and care to yourself by taking care of your feelings before it's too late. In whatever way that works for you. Give yourself a break and know that you have the right to feel and it makes you no less of a human.
Read More Latest Bollywood Movie Reviews & News
Read More Sports News, Cricket News
Read More Wonderful Articles on Life, Health and more
Read More Latest Mobile, Laptop News & Review
-----------------------------------------------------
Today's Trending Videos
Join Us on Youtube: Subscribe Our Channel Now