Cricket
Adam Gilchrist Comes Up With The Best Advise For Under Pressure Rishabh Pant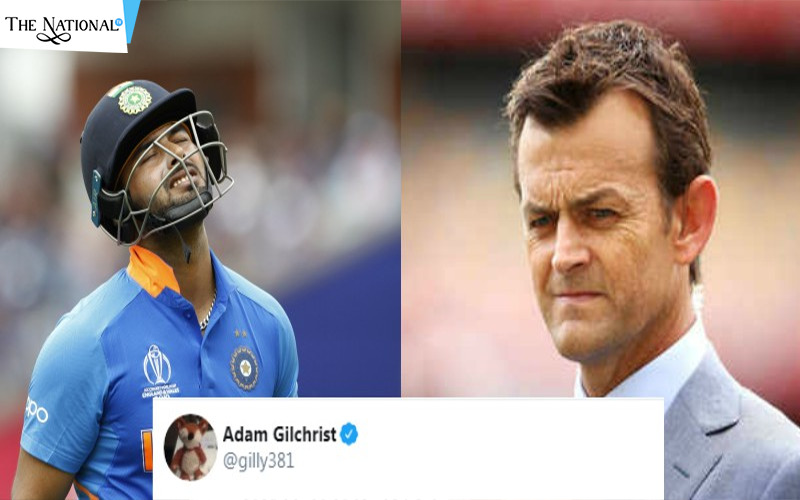 Ever since the debacle of our Indian cricket team in World Cup, earlier this year, Rishabh Pant, the young wicket-keeper is being looked down as the replacement of the former Indian skipper MS Dhoni. The young lad has been given a number of opportunities but he has failed on the majority of occasions.
He has been picked by the Indian selectors in every series in order to offer him an opportunity to gain some experience before the upcoming big event World Cup 2020. And thanks to all the preDhoni, he looks pretty nervous on the field donning Indian jersey. Looking at the circumstances, the former Australian wicketkeeper, Adam Gilchrist has come up with a piece of advice for the Indian wicketkeeper.
He feels that fans should not put too much pressure on Pant and should stop comparing him with MS Dhoni. He also poured in praises for the veteran saying that he has set such high standards that it is not possible for anyone to meet them at any stage of life. He feels instead of taking in the pressure he should learn something from the wicketkeeper.
He said: "I'm not big on comparisons like I have said before. I think Indians fans shouldn't be trying to compare him to Dhoni. Dhoni has set such a high benchmark. One day someone might match it but it is probably unlikely. Rishabh looks like a very talented young player." He added: "Just don't put too much pressure on him too early and expect that he's going to produce Dhoni-like performances every day. My advice to Rishabh Pant will be: learn everything you can from Dhoni. Don't try to be Dhoni. Just try to be the best Rishabh Pant you can."