Bollywood
Salman Khan's Bharat crosses 100 crores: Reviews, Collection, Storyline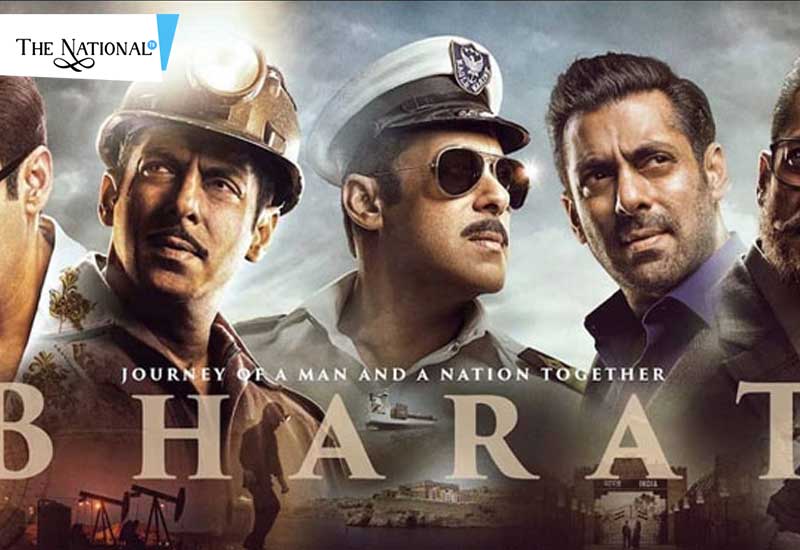 Bharat, featuring Salman Khan and Katrina Kaif as its lead actors has been added to the 100 crores already. The four day collection has made the movie surpass 100 crores, the total collection after 5 days being, 150.10 crores.
Bharat's collection were as follows:
DAY 1: 42.30 cr.
DAY 2: 31 cr.
DAY 3 : 22.20 cr.
DAY 4 : 26.70 cr.
DAY 5 : 27.90 cr.
Hence, Bharat very swiftly crossed 150 crores within a span of five days. Notably, it is Salman Khan's back to back fourteenth 100 crores club film which is a matter of huge success for any actor.
Salman Khan intentionally released the movie on the occassion of Eid as a gift to his fans, similar to Ek Tha Tiger and Sultan. The gift indeed attracted a huge audience to watch the movie but anyway, the movie wasn't able to impress the audience much. The story wasn't much liked by the people and they found the movie baseless with no particular storyline.
Even Sallu fans found the movie boring. The film is an adaptation to the Korean film Ode to my Father and also features Ktyina Kaid, Disha Patani and Sunil Grover.