Bollywood
Award Winning Filmmaker 'Tushar Tyagi' | Kick-Starts Yellowstone International Film Festival (YIFF) | Pre-Screening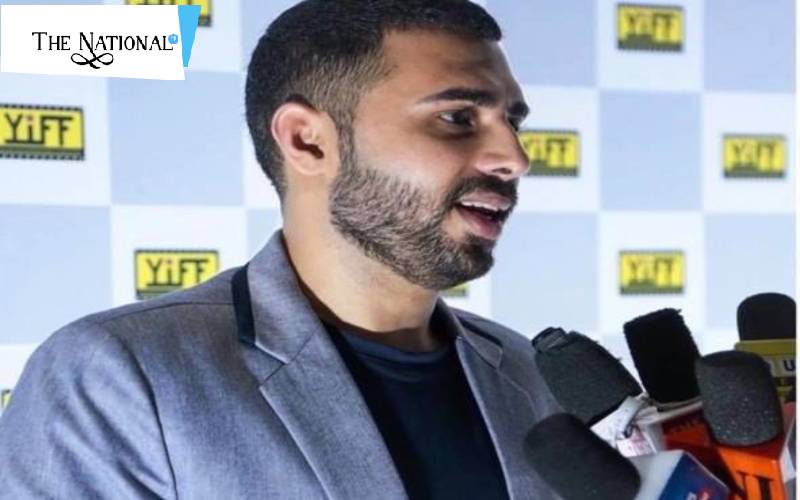 Filmmaker Tushar Tyagi adds another feather in his cap, kick-starts Yellowstone International Film Festival (YIFF) first edition with pre-screening of six films in the capital, New Delhi.
Amidst all the award shows and film festival cropping across the industry, Yellowstone International Film Festival is unique and holds strong merit among budding and aspiring filmmakers, as it is run by Award-winning filmmaker Tushar Tyagi, whose work resume is a mile-long.
The Festival kick-started with special pre-screening at Siri Fort Auditorium in Delhi with jam-packed theatre. A massive crowd of filmmakers, creative's from industry, directors, actors and fans gathered for screening. Talking about the film festival, Tushar Tyagi said, "The YIFF awards will be held in November at Siri Fort Auditorium. And until then we will be doing pre-screenings, the first one was held today and there are two more comings up. Our submission lines are open till October. Filmmakers can visit our website (www.yellowstoneinternationalfilmfestival.com) and submit their films."
The YIFF team handpicked six of the most stellar films for the screening. Movies such as Meal, Goodbye Love, That Man In The Picture, The Black Cat and Sandesh, were handpicked by the YIFF programming board.
Movies such as, 'Meal' directed by Abhiroop Basu starring Adil Hussian, 'Goodbye Love' helmed by Apoorva Gandhi starring Kusha Kapila and Ankush Bhaguna, 'That Man In The Picture' directed by Gaurav Sharma starring veteran Raghubir Yadav, 'The Black Cat' is helmed by Bhargav Saikai starring late actor Tom Alter, and Sandeh directed by Suneel Sukhtankar made it to the first round of screening.
Computer Engineer and a passionate filmmaker Tushar Tyagi is one of the few elites who graduated from New York Film Academy and returned home to make films and take the legacy forward. Tushar Tyagi has made over 10 films in his career, which has fetched him numerous awards and recognition. He consistently serves on the judging panel of many film festivals across the globe.
Coming from an Independent filmmaker's background, he completely understands all the challenges it takes to make a film. He says now it's time for him to help grow fellow independent filmmakers, through the medium of this film festival.
Read More Latest Bollywood Movie Reviews & News
Read More Sports News, Cricket News
Read More Wonderful Articles on Life, Health and more
Read More Latest Mobile, Laptop News & Review