Article
Rural India Through Indian Cinematic Lens | Indian Cinema | The National TV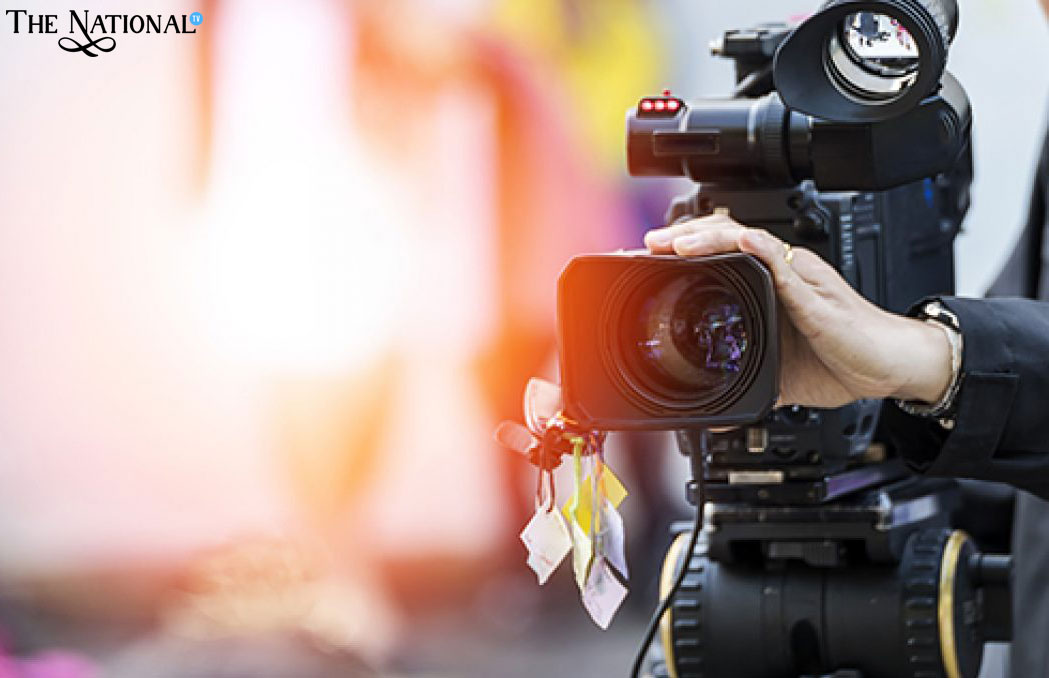 Indian cinema is a world full of magical cinematic works and artistic representations. In the world of cinema, the trends have changed, the techniques have advanced and the storyline has entered into a revolutionary phase. There have been many movies that have become the center stage in changing the world and bringing revolutionary changes but what all remains unanswered is the fact that how Indian cinema has perceived the roots of India. In India, three-fourth of the population resides in rural areas and it is evident that Indian cinema has somehow failed in bringing a revolutionary change in the lives of rural India.
Rural India in Indian cinema is of greater importance because cinema is seen as the mirror of society but what use that mirror has which partially reflects its society. It is evident that Indian cinema has not reflected rural India in its true sense. However, there have been movies that brought up changes for the rural society but still there are areas which are needed to be filmed and shown to the bigger audience to make them know, what life in rural India is all about. Rural India is a multi-dimensional cinematic subject because it is so far spread and deep rooted that working on only one dimension won't solve the purpose of bringing rural magic on big screens.
This doesn't mean that only bringing rural India's problems and difficulties onto movie screens would solve its purpose because rural India is loaded with magical stories and realities. There is a need to bring on their culture, tradition, success stories, mindset and many other issues and practices that will speak of its vivid existence. Entering into this new decade, a true cinema lover must find it as a duty to cherish the films that have depicted rural India and also to urge the filmmakers to shoot films in India and to benefit Indian people and make it worth for global viewership.
In the recent past and in the current times there is an ignition of stories based in rural India and their acceptance by audience is itself a proof that how people loved those stories and how rural Indian stories are a subject to myriad of depictions of rural India. Starting on with a movie with superstar in lead and a revolution in its read- Swades, it became massive inspiration for many NRIs. With the release of this movie, the strength in rural India as a subject broadened wherein the tale of an Indian-American NASA employee returns to take his nanny to US but in the process falls in love with rural India.
Then comes the much talked movie- The Peepli Live. This award-winning satirical comedy film about a poor farmer's threat to end his life and the unexpected attention he gets from political leaders and the mainstream media is based on one of the most terrifying problems affecting rural India – suicides among debt ridden farmers. Citylights- It brought up a very meaningful concept of depicting problems faced by people when shifting from rural to urban India. This picture bagged many awards because it made reality come on big screen.
Then, came Vishal Bharadwaj's Omkara based on the badlands of Uttar Pradesh talking about the caste-based politics strengthened in rural India. Gangs of Wasseypur, another trendsetter and one of the most globally appreciated films talked about rural India. This unleashed another true side of rural India. Malamaal-Weekly highlighted the much practiced lottery system in rural India which brought in humor to the reality. Anarkali of Aarah took us to the by-lanes of Bihar and harsh reality of status of women in rural India who choose to live on their ideals of dignity and respect.
Welcome to Sajjanpur by Shyam Benegal is another twisted movie where story of a BA degree holder is pictured in rural up fronts. Parched, a classic truth teller of women's conditions in rural India of how they are treated when lived on their own conditions. Newton gave a plunge into the adivasi settlements in the forests of Chattisgarh. Stree, horror comedy movie based on a stereotype practiced in some rural areas of Karnataka.
These movies are a proof that how vivid is rural India and how much can be explored. There have been movies settled in some rural areas and then bringing out some love story or tragedy or conflict in the area. But does that bring justice to the richness of rural India? This is a question every cinema lover and filmmaker must ask to oneself because the movies mentioned above have been some of those who made it to the audience and brought up a revolution to change mindset, respect a tradition, improve the conditions and reflect the major parts of our society in true sense. Thus, rural India in Indian cinema must be incorporated in its truer sense and wide spread beauty on the cinematic screens.
Read More Latest Bollywood Movie Reviews & News
Read More Sports News, Cricket News
Read More Wonderful Articles on Life, Health and more
Read More Latest Mobile, Laptop News & Review