Article
How to be best Content writer ?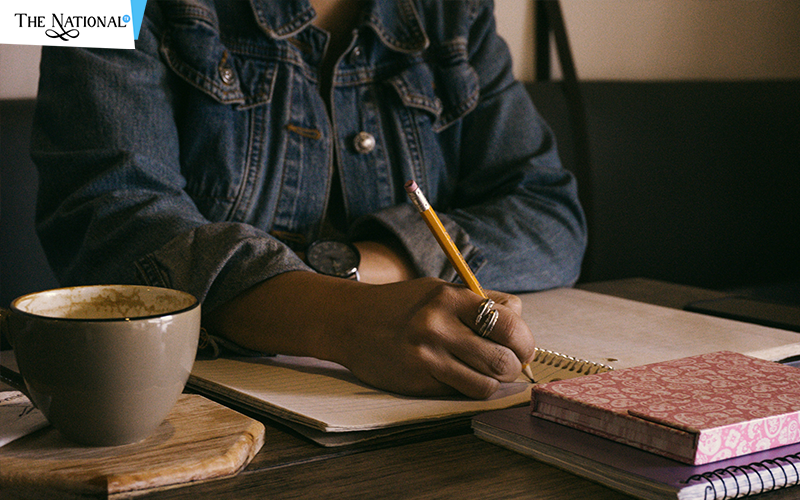 Do you want to learn how to start content writing?
Writing content is a dream work for many people. Some write newspaper content or articles and others become successful authors like Jeffrey Archer. But, no matter how many efforts you put in, some writers are better than others. What makes these writers good at their work is the difference in how they research and function.
In this digital era, where there are numerous content websites online, only writing what is on your mind is not enough. Pairing your exceptional talent with the right way of processing it is what makes your writing remarkably good. Sujan Patel, beautifully explains the importance of research and ideation in his article. He believes that 4 out of 5 content pieces fail because there is a lack of ideation. Further, the lack of research leads to an unsteady depiction of the central idea in content.
Whether you are writing blog posts, website articles, web content, or books, the following tips will help you organize your work for enhanced output.
Here's how to start content writing online.
1. Research A Lot
To keep new content ideas flowing, you need to enter the research zone often. Research shouldn't be directly followed by writing and planning. In fact, take a moment. As soon as you find the idea you are going to write about, research more. But now, specifically on this topic.
Make Evernote or any other notepad you the best mate and keep writing key pointers about the idea. You will always have reference pages to look up to but the thoughts of how you are going to proceed with a content piece need to be written down.
2. Find Your Unique Style
Getting into someone else's shoes and willing to write in an exactly similar style is not how you start content writing.
During your work period, you will come across many writers who may have a unique style. You can take inspiration by their style but you don't have to copy this style. Since every person is different and has a unique personality, they should have a varied writing style.
Take Neil Patel for example. He has a unique style of writing, and he can make even complex concepts seem easier.
With that being said, the writing style is the identity of a writer. Many people know Neil Patel not because of what he writes but how he writes it. Every writer needs that uniqueness in their work to learn how to start content writing online.
3. Stick To The Point
Every piece of content is written for one single topic. Stick to this point and avoid wandering to different topics. Of course, it is okay to discuss a little about related things but make sure that you don't mix different ideas in one content piece. It will break the user's flow of reading.
For instance, if you are talking about how to start content writing for your business, then you can give some hint of sharing it on Facebook or Instagram for enhanced reach. But, that is all. Don't dive into Instagram marketing.
Many authors believe that when you start editing your content piece, one round of edits should be dedicated to eliminating points that don't align with the topic. You should remove every sentence and word that doesn't go with the topic.
4. Become Creative
If you are writing a content piece, which is already on the internet, what difference are you making? This is not how you start content writing online.
Every content has three major factors involved: Topic, Idea, and View. While topic and idea are already decided because before starting the content, as you know what you are going to write on. But, the view matters.
Giving a new makeover to your content piece is what makes your article or blog different from others. That unique angle is necessary to gain a reliable audience.
5. Form A Killer Title And First Paragraph
Forming a killer headline is another major part of how to start content writing.
Think of it this way:
You are randomly scrolling your Facebook profile. You come across an article that reads Introduction on How to Start Content Writing. Then, you come across another article that reads 7 Amazing Tips To Start Content Writing Now or 6 Unique Tips For Making A Career In Content Writing.
Both the articles may contain the same type of knowledge and content but the latter seems more interesting.
Similarly, your users will decide whether they want to read the full content or not just by the first para.
Hence, both the headline and the first paragraph should be the best part of your content.
6. Don't Exaggerate. Keep It Simple
Many things and important aspects of how to start content writing are hidden under this point. Let's see what are these:
Most of the people may not be able to understand your complex sentence structure and vocabulary. When you write, keep your audience in mind and keep the content simple in terms of words. Even a child should be able to understand what you are trying to convey.

When you are delivering news on a topic, don't stretch the truth and give it a new definition. Let the truth remain that way. Changing and exaggerating the truth can make you seem as unreliable.

If you are writing for beginners, start your content by explaining everything. Just like you would explain to a layman. But, if people who already know about the topic, are involved, keep it more informational.

Write plainly. This means keep paragraphs short, sentences neat, and words readable.
Follow this approach:
The first round of edit should be to eliminate and change sentences that don't match the flow of the content. Also, remove the sentences not in-line with the topic.

The second round of edit should focus on removing spelling, grammatical, and punctuation errors.
The third round is for reading. Finally, look at your draft to ensure everything seems good.
Additional Points to Remember​
1. Pick a Niche
No doubt, many writers are multitaskers, and they can write on anything from healthcare to marketing. But, when you are just starting out, picking a specific area of interest is best.
If you know digital marketing through and through, that means you already have half-knowledge of how to start content writing in that area. It is easier to start this way and then expand your arena.
2. Know Different Writing Styles
Imagine you get a great opportunity but you can't take it because you don't know how to write in that style? Every writing style is a bit different from others but a writer needs to know about all these styles.
Of course, many writers don't do a certain type of work willingly because they lack interest in that area. But, knowing different styles is necessary. It is important to know how to write an Ad copy, blog post, article, website copy, guest post, newspaper copy, or e-book.
3. A Conclusion to Remember
Conclude with a powerful note. Let the end-thought linger in the minds of your users. The key is to cover what you have explained in the article but still leave an impression on your reader.