Tech
Amazon new technology 2019: Amazon hosted the Amazon hardware event 2019 in its headquarter in Seattle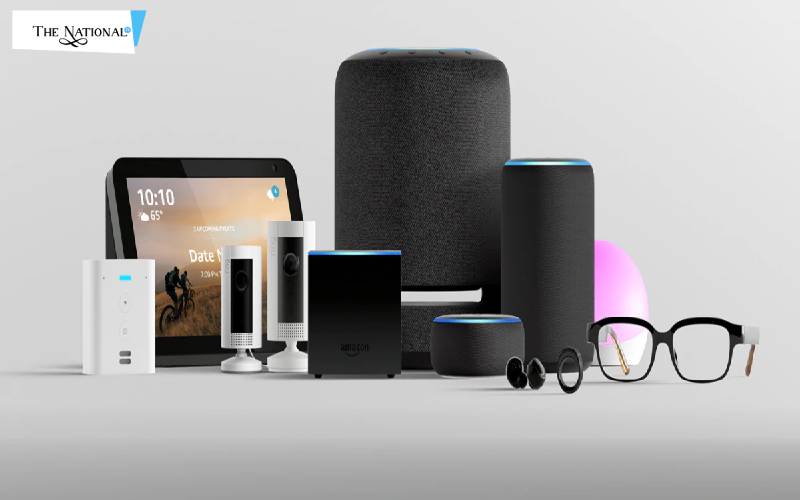 Amazon hosted the Amazon hardware event 2019 in its headquarter in Seattle. During its annual events, Amazon has launched 15 new hardware devices. It included Echo loop and Echo Earbuds. They have announced new private-related features for Alexa.Amazon upgraded its existing line of Echo Dot smart speakers but adding an LED display to it, which displays time, temperature and number of alarms.
It has also launched all-new Echo, the Echo Show 8 and two new Ring smart cameras. The company also launched the Echo Loop - a smart ring that gets Alexa to a user's fingertips. The other technology is a pet tracker, Fetch, a new network spectrum, Amazon Sidewalk, Amazon Flex, second-generation smart oven, Amazon Echo Glow and the rumored bulky Echo device - the Amazon Echo Studio.
The company introduced new privacy-focused utterances for Alexa that are aimed at increasing transparency in Alexa's ecosystem. Now users can now say -- "Alexa, tell me what you heard," -- and she will read back their most recent voice request. This feature will be available starting today. Later this year, Amazon will be adding another utterance to Alexa. Users will be able to say -- "Alexa, why did you do that?" and she would provide a short explanation about her response to you're their voice request.
Another interesting feature coming to Alexa is celebrity voices. And noted actor and producer Samuel L Jackson is the first celebrity voice coming to Alexa. Users will be able to interact with Samuel L Jackson later this year by adding this personality at a special price of $0.99.