Article
Help Your Child to Be a Better Person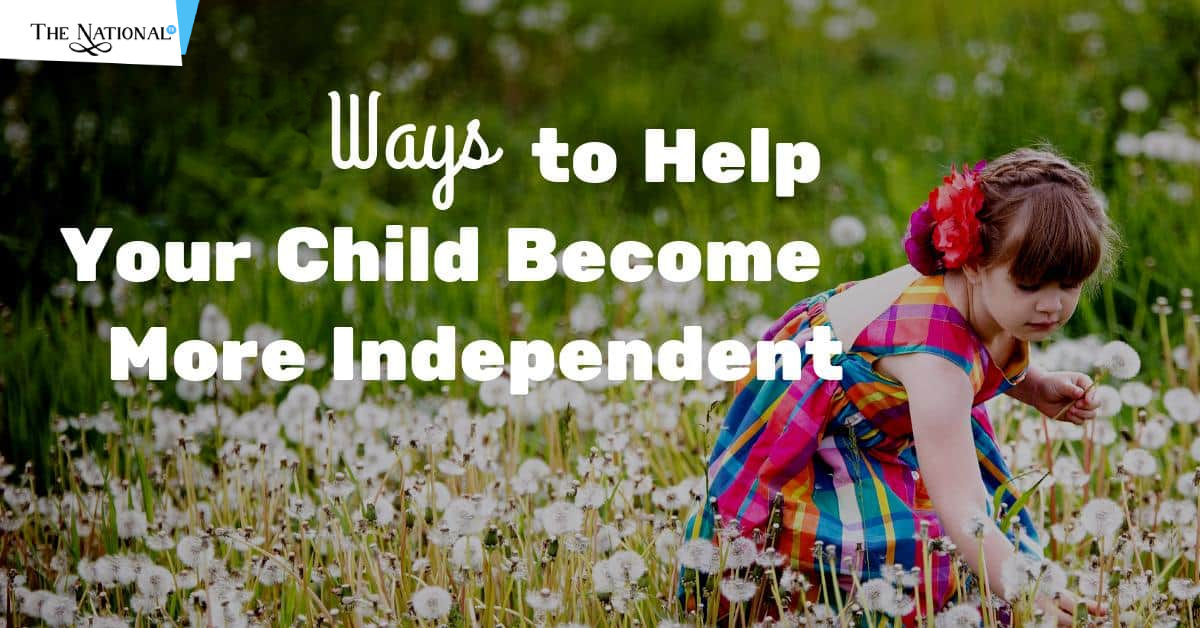 Teach your children that it is okay for them to be different, and they do not have to follow the crowd. Teach them right from wrong when they are young, and they will (more often than not) be able to make their own decisions, instead of listening to or following others.
1) Remember that your child is not an extension of yourself. Your child is an individual under your care, not a chance for you to relive your life through them. When your children get old enough to make decisions for themselves, you should encourage them to choose which extra-curricular activities they want to do or what friends they want to play with. Unless you think an activity is very dangerous, or a playmate is a very bad influence, you should let your children figure things out for themselves. A child may have an opposite disposition, such as being introverted when you are extroverted, and will not be able to fit into the pattern and style that you choose, and will make his or her own decisions instead. Don't routinely do things for your children that they can learn to do for themselves. While getting them a glass of water before bed is a nice way to make them get to sleep faster, don't do it so often that they come to expect it.
2) Be a good role model: If you want your child to be well-behaved, then you should model the behavior and character you hope your children will adapt and continue to live by the rules that you set. Show them by example in addition to verbal explanations. Children have a tendency to become what they see and hear unless they make a conscious and concerted effort to break the mold. You don't have to be a perfect person, but you should strive to do as you want your children to do, so you don't look hypocritical if you tell your children to be polite to others when they find you getting in a heated argument in the supermarket. It's perfectly okay to make mistakes, but you should apologize or let your child know that the behavior is not good.
You can say something like, "Mommy didn't mean to yell at you. She was just very upset." This is better than ignoring that you made a mistake because that will show the child that he or she should model this behavior. Want to teach kids about charity? Get involved and take your kids with you to a soup kitchen or homeless shelter and help serve up meals. Explain to them why you do acts of charity so they understand why they should. Teach kids about chores by setting a schedule and having them help you out. Don't tell your child to do something, but ask for their help. The earlier they learn to help you, the longer they will be willing to. If you want your son or daughter to learn to share, set a good example, and share your things with them.
3) Respect your child's privacy: Respect their privacy as you would want them to respect yours; for example, if you teach your child that your room is out of boundaries to them, respect the same with their room. Allow them to feel that once they enter their room, they can know that no one will look through their drawers, or read their diary. This will teach them to honor their own space and to respect the privacy of others. If your child catches you snooping through his or her things, then it may take him or her a long time to be able to truly trust you again. Allow your child to maintain their personal space and accept that it's normal for them to sometimes keep secrets from you, especially as they get older. You can balance this by having an open-door policy so that they can approach you if they need help with an issue.
Read More Latest Bollywood Movie Reviews & News
Read More Sports News, Cricket News
Read More Wonderful Articles on Life, Health and more
Read More Latest Mobile, Laptop News & Review