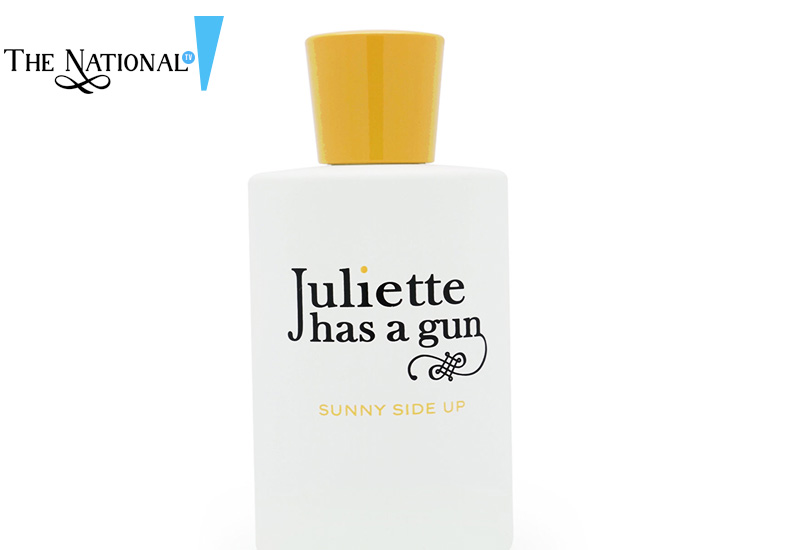 5 perfumes perfect for your Summer shelf
With heat hitting the doors, its the perfect time to upgrade your fragrance shelf with these summer tinted perfumes, which will definitely make you smell as bright as the sun.

1. Sunny side up, by Juliette has a Gun
This perfume is all it sounds like. A bright fragrance to lift you up. The warm notes of Sandalwood marrying perfectly with vanilla. The hint of Iris butter along with Sambac and Jasmine makes it a delicately strong floral perfume. Perfect for your days and also nights.

2. Dahlie Divine Eau Initial, by Givenchy
This comes from the latest range of the brand, the Dahlie Divine range. A soft perfume with notes of Mongolia as its heart, musk as base, and Cedarwood accompanied with Sandalwood. It's an everyday perfume which will last you till the eve.

3. Pure XS for Her, by Paco Rabanne
This is the female edition of Pure XS fits. The scent of this fragrance is a heady blend of Ylang-Ylang, popcorn, vanilla, and Sandalwood. All these makes up to a scent which is sensual, yet classic.

4. Joy, by Dior
Created by Fracais Demachy, this is a perfect mingle of floral, fruity, and intense scents. Its combined with the scents of Grasse Rose, and Jasmine from the floral family. Bergamot and Mandarin from the bracket of fruity and finally creamy Sandalwood to intensify this fragrance. This bottle for sure will mood you in the mood of Joy.

5. The Only One, Dolce and Gabbana
Perfect for your summery night outings, this is a lively scent. A lovely scent coming from the notes of violet, and bergamot right at the top, coming down to rich coffee, and iris at the middle, and finally ending with vanilla, and patchouli as base. This bottle brings an intense fragrance with it.
Read More Latest Bollywood Movie Reviews & News
Read More Sports News, Cricket News
Read More Wonderful Articles on Life, Health and more
Read More Latest Mobile, Laptop News & Review
-----------------------------------------------------
Today's Trending Videos
Join Us on Youtube: Subscribe Our Channel Now