Article
Denial of Timely Inquiry Is Infringement Of Fundamental Rights | Case - Nisha Priya Bhatia v. Union of India | The National TV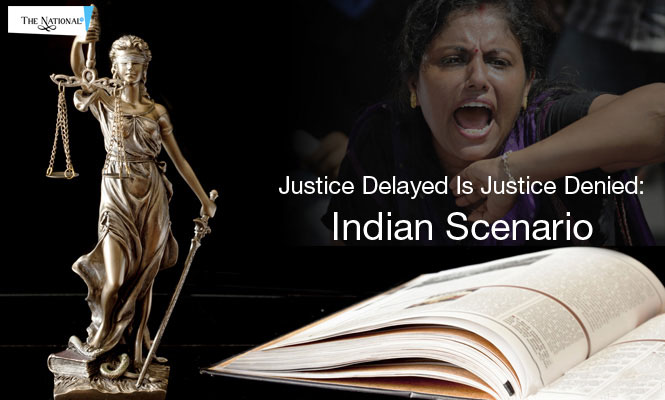 Denial of timely inquiry is a denial of justice as justice delayed is justice denied. If the person isn't given the Justice then it ultimately affects their psychological status and also infringes their right to life with dignity under Article 21 of the constitution of India. In the below-mentioned case, it was held that the denial of timely inquiry is the infringement of fundamental rights.
Case - Nisha Priya Bhatia v. Union of India Date of Judgement - 26th April 2020
Fact - Nisha Priya, a former employee of the R.A.W filed a complaint of sexual harassment against her senior Ashok Chaturvedi who was Secretary in Charge at that time and Sunil Uke then Joint Secretary. They offered her that if she wants to get a promotion then she has to join a sex racket. Though the allegations of sexual harassment were not proven against Sunil Uke. The proper investigation didn't proceed after her complaint. She also challenged the validity of Rule 135 of R.A.W Rules, 1975 under which she was requested to retire from the job.
Ratio decidendi - Denial of timely inquiry and unwarranted attack affects the psychological status of the petitioner. Sexual Harassment at Workplace, discriminatory attitude, a humiliation in day to day functioning is also an infringement of the right to life with human dignity under Article 21 of the Constitution of India.
Obiter Dictum - It is observed by the court that the committee was constituted after 3 months and didn't follow the guidelines laid down by the Court in Vishaka v. State of Rajasthan as they didn't involve any third party as a representative of an NGO in the investigation committee. The procedural ignorance & casual attitude of her seniors in the department was also observed.
Held - It was held that the fundamental right of the petitioner was being infringed under Article 14 and 21 and the Union of India is held liable to pay compensation of 1,00,000 rupees. The Court upheld the validity of Rule 135 of R.A.W( Recruitment, Cadre & Services) Rules, 1975 that gives power to the Central Government to voluntarily retire any Offices of R.A.W if their identity has been exposed to ensure the secrecy of their organization.
Read More Latest Bollywood Movie Reviews & News
Read More Sports News, Cricket News
Read More Wonderful Articles on Life, Health and more
Read More Latest Mobile, Laptop News & Review