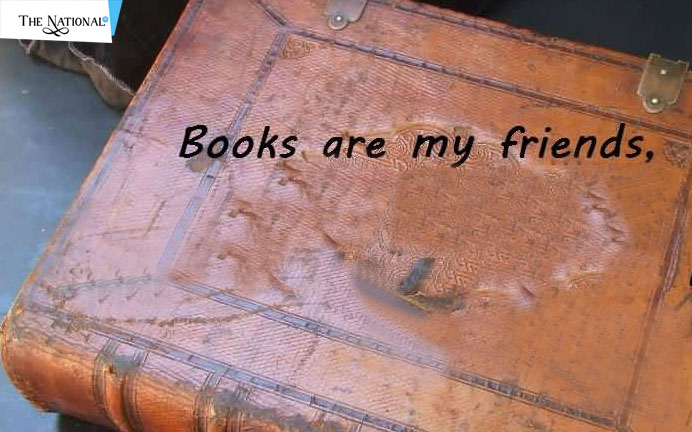 Good Books, Good Times
Good Stories, Good Rhymes
Good Beginnings, Good Ends
Good People, Good Friends
Good Fiction, Good Facts
Good Adventures, Good Acts
Good stories, Good Rhymes
Good Books, Good Times
Books, often called our dearest friends, become our closest companions taking us on a journey into a beautiful world of male- believe where fairies with wands fulfill our dreams; where goblins and witches, and kings and queens in castles, do the most amazing things; where Santa Clause gives little gifts to all children.
Some books are bought in bookshops and many of them are borrowed from libraries. A library is the best place to find all sorts of books - reference books, fiction, general books, magazines, newspapers, etc. The librarian takes care of the books and handles them with great care.
Some books have beautiful pictures too which are pleasing to the eyes and make reading interesting. Try to collect as many books as you can, and soon you will have a little library of your own at home. during the summer vacations, you could join a 'lending library' in your locality where you could become a member by paying a nominal fee each month since books are expensive to buy. And the next time you have to give someone a gift, remember, the greatest treasure you can give someone is a beautiful book!
Read More Latest Bollywood Movie Reviews & News
Read More Sports News, Cricket News
Read More Wonderful Articles on Life, Health and more
Read More Latest Mobile, Laptop News & Review