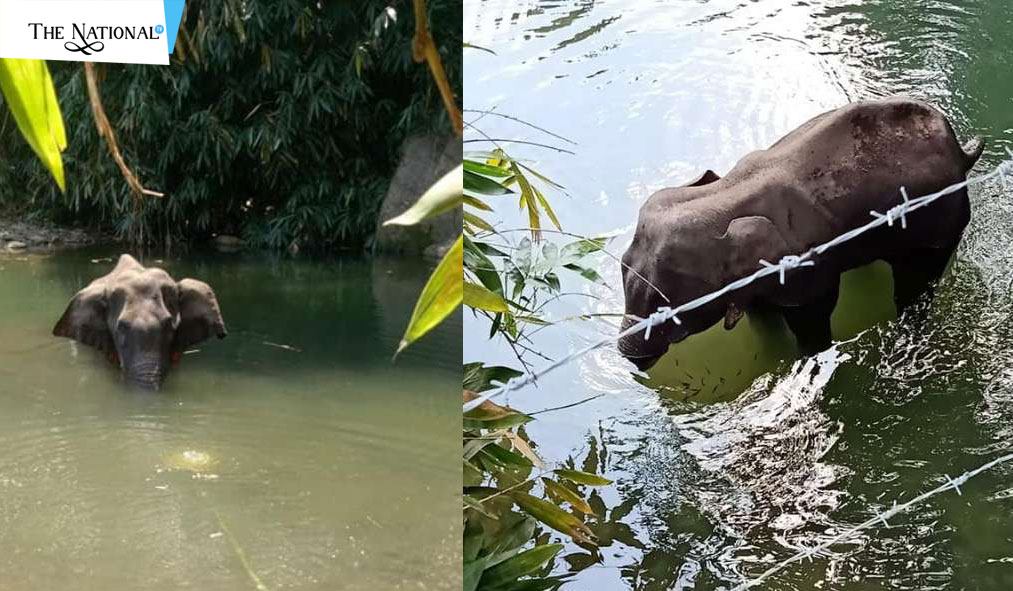 Forget coronavirus or even Cyclone Nisarga, #PregnantElephant was the top twitter on June 3rd with more than 19800 tweets. The elephant had died after being getting injured by firecrackers hidden in a pineapple.
As the nation is suffering from a double curse of Cyclone Nisarga along with the coronavirus pandemic. A 'horrifying' event of a pregnant wild elephant being killed in Kerala's Silent Valley Forest left many deeply saddened. While many wrote emotional and thought-provoking messages, some shared elephant sketches and posters to express their grief.
Mohan Krishnan, a forest official woking in Malappuram district of Kerala, took to social media platform Facebook and shared the details of the incident.
"She trusted everyone. When the pineapple she ate exploded, she must have been shocked not thinking about herself, but about the child, she was going to give birth to in 18 to 20 months," Krishnan wrote on Facebook.
Locals from a village allegedly stuffed a pineapple with crackers and fed it to a pregnant elephant on Tuesday. The elephant died after the pineapple exploded in its mouth. Following the explosion, the elephant stepped into the Velliyar river and died at 4 PM while standing in the water. The horrifying incident occurred when the elephant hand wandered into a village in search of food. This animal was going to give birth 18-20 months later. Even after the elephant was injured, she did not crush a single home hurt a single human being. She stood in a river because of the excruciating pain and passed away without hurting a single soul.
For anybody who throws stones at a stay dog to anybody hurting a living soul, choose one face. A lot of these animals trust human beings because they have been helped by them in the past. This is cruel beyond measure. When you lack empathy and kindness, you do not deserve to be called a human being. To hurt someone is not human.
Just stricter laws won't help. We need a decent execution of the law too. Until the guilty are punished in the worst way possible, these wicked monsters will never fear the law. Though its a difficult task, I hope they are able to find out the one who committed this crime and punish them.
Read More Latest Bollywood Movie Reviews & News
Read More Sports News, Cricket News
Read More Wonderful Articles on Life, Health and more
Read More Latest Mobile, Laptop News & Review