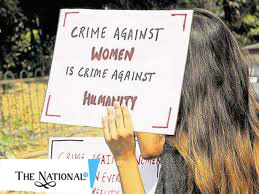 Two women hide in K'taka forest for more than 1 month during lockdown rescued now, after being CONFINED, BEATEN, and RAPED.
Two Adivasi women from Dumka in Jharkhand were among a crowd of workers gathered outside Kumbalgodu police station, near Bengaluru, on May 5th, asking to be sent back to their home. Unlike other people, they had no identity cards of them, nor mobile phones and they can speak only one language -- SANTHALI.
Unable to move on, they were on their way of going back to home when they meet a fellow Jharkhand worker, Nicholas Murmu. " when I realized they can't speak Hindi and have 2 children with them, I gave my number in case they need any help while going back to home", said Murmu, a construction worker from Dumku district, who had also gone to the station to try to go home back.
After the proper investigation of the police, One of the women reported that she was gang-raped by two men in the factory in Kengeri. An FIR was filed on 23rd against two factory workers under section 376D of the IPC and SC/ST. The two people have been arrested. The owner of the factory is in Chennai and because of the Covid-19 situation there, we have not been able to go there, but an investigation is underway said DSP Om Prakash.
On June 3rd the two women and their children boarded a Shramik train and reached Jharkhand on June 5th. according to the advocate Rajlakshmi, the police did not file a complaint of bonded labor or trafficking but they have now said they will investigate. Now in the quarantine center in Dumka, the two women, their children and Murmu have tested for Covid-19 and are waiting for results.