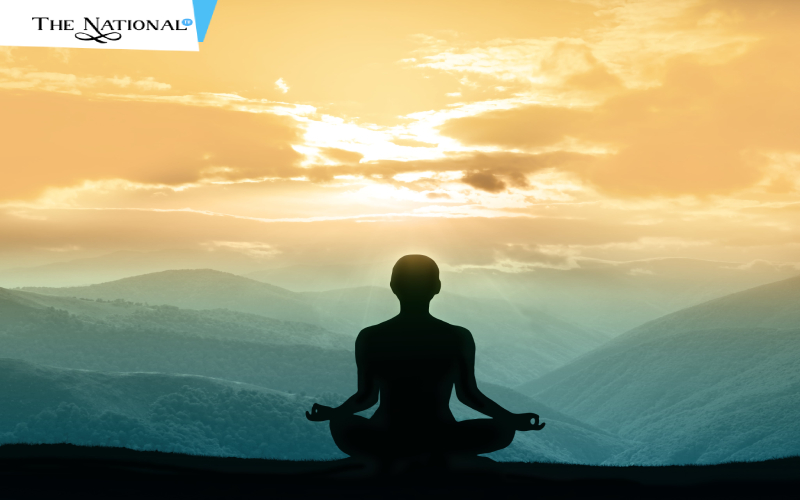 What's common between all of us in this Pandemic situation is the urge to live life normally again, the urge to be happy and be satisfied, the urge to defeat the virus, and get along the track of life how we use to do before the pandemic began. Whatever the situation be, we all seek something that would comfort us.
Meditation is the key to unlock your locked peaceful mind. Meditation establishes a secure connection between our internal and external worlds. It awakens our body and benefits all aspects of the conscious and subconscious layers of the mind.
Out of the numerous perks meditation offers, a few of them are listed below:
1. Meditation reduces Stress
Stress reduction is one of the most common reasons people try meditation. One review concluded that meditation lives up to its reputation for stress reduction.
Normally, mental and physical stress cause increased levels of the stress hormone cortisol. This produces many of the harmful effects of stress, such as the release of inflammatory chemicals called cytokines.
These effects can disrupt sleep, promote depression and anxiety, increase blood pressure, and contribute to fatigue and cloudy thinking. Furthermore, research has shown that meditation may also improve symptoms of stress-related conditions, including irritable bowel syndrome, post-traumatic stress disorder, and fibromyalgia
2. Meditation helps control anxiety
Meditation can reduce stress levels, which translates into less anxiety. A meta-analysis including 1,300 adults found that meditation may decrease anxiety. Notably, this effect was strongest in those with the highest level of anxiety.
Also, one study found that 8 weeks of mindfulness meditation helped reduce anxiety symptoms in people with generalized anxiety disorder, along with increasing positive self-statements and improving stress reactivity and coping.
Another study in 47 people with chronic pain found that completing an 8-week meditation program led to noticeable improvements in depression, anxiety, and pain over 1 year.
3. Meditation promotes emotional health and well being
Studies have shown that meditation improves self-image and self-worth. When we meditate, we get a clear picture of our mind and become aware of the thoughts that drive our emotions and actions at the moment.
Some forms of meditation can improve depression and reduce negative thoughts. It may also decrease levels of inflammatory cytokines, which could contribute to depression.
When you meditate, you may clear away the information overload that builds up every day and contributes to your stress.
The emotional benefits of meditation can include:
Gaining a new perspective on stressful situations

Building skills to manage your stress

Increasing self-awareness

Focusing on the present

Reducing negative emotions

Increasing imagination and creativity

Increasing patience and tolerance
4. Meditation and illness
Meditation might also be useful if you have a medical condition, especially one that may be worsened by stress.
While a growing body of scientific research supports the health benefits of meditation, some researchers believe it's not yet possible to draw conclusions about the possible benefits of meditation.
With that in mind, some research suggests that meditation may help people manage symptoms of conditions such as:
Anxiety

Asthma

Cancer

Chronic pain

Depression

Heart disease

High blood pressure

Irritable bowel syndrome

Sleep problems

Tension headaches
Read More Latest Bollywood Movie Reviews & News
Read More Sports News, Cricket News
Read More Wonderful Articles on Life, Health and more
Read More Latest Mobile, Laptop News & Review