All Things Trending
Bihar Suffering From a Natural Pandemic of Flood | Latest News & Updates | The National TV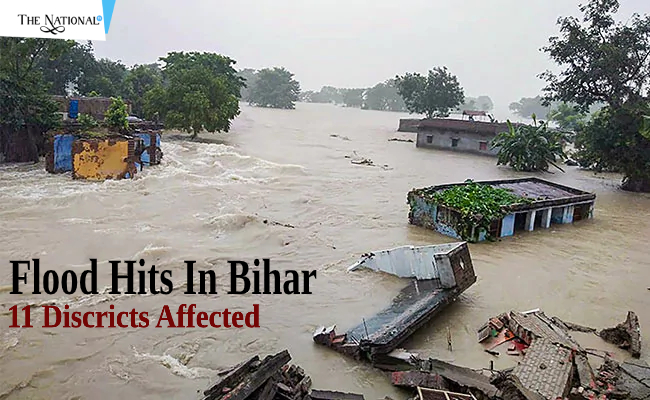 While the whole country is suffering from the pandemic of COVID-19, at various different places, various people are suffering from many other pandemics. Such as Bihar is suffering from natural calamities like FLOOD.
Patna: Floodwaters spread to new areas in the 11 affected districts of Bihar, hitting one million more population, even though no fresh death was reported and the toll remained 10, the disaster management department said on Monday. Heavy rainfall caused the rivers to overflow, leading to a breach in more than one place. The main parts of the Darbhanga district were seen flooded and even there was heavy rainfall. Nearly,93.89 lakh people have been evaluated so far, out of which more than 1200 have taken shelter at 22 relief camps. People with their battles wade through the floodwater as they move to a safer place.
People vacate their homes & move to safer places, including state highways and national highways. Darbhanga district also has a large population, and hence the largest number of people are affected with 3.46 lakh population."The whole area over here is submerged and the flow of the water is so fast that the speed is constantly increasing" a Darbhanga resident told news agency ANI.
The state government has meanwhile announced Rs6000 as compensation to all flood-affected families. The state government said that repair work would resume only after 2-3 days. The state government has also asked help from the Indian Air Force so that relief material could be dropped for the people who are suffering. The National Disaster Response Force(NDRF)team is working at several flood-affected areas including East Champaran district.
Read More Latest Bollywood Movie Reviews & News
Read More Sports News, Cricket News
Read More Wonderful Articles on Life, Health and more
Read More Latest Mobile, Laptop News & Review