News
Germany's testing regarding electronic highways: Step towards climate friendly approach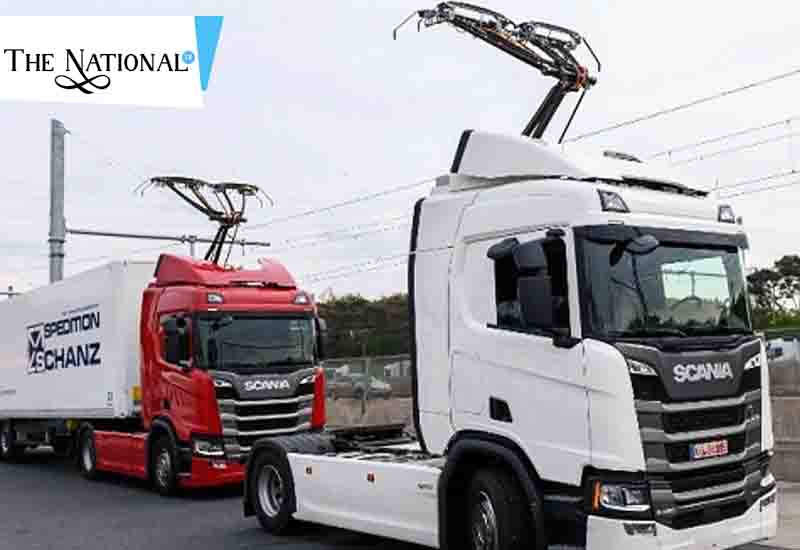 Germany is trying to cope with the other countries which are trying to invent e-highways, This would help mankind in several ways. First of all, it would help reduce fossil emission drastically by 80-90 %. Also, it would proof climate-friendly and if an efficient electric engine is used, then it would be operated at the least operating costs.
Hence, Germany has started its real-time testing on a 3.1 mile stretched road of the Autobahn between Frankfurt and Darmstadt. Here, an electric truck that runs on diesel extracts power from the overhead cable which would keep it from using its own combustion engines. The truck Is hybrid that is it can be used both for testing as well as for the normal trucking.
The first e-highway was launched in 2016 in Sweden. The concept used till present date remains the same. It uses pantographs which are pickups on the roof of the truck that helps in drawing electricity. When they brake, they can feed electricity thus making the system useful, if ever there is a jam.
Presently, the system is capable to permit the running of 5 trucks which is just 10% of the total trucking that happens around on that highway.
Normally, 135,000 vehicles that travel through that highway are heavy trucks. If somehow, the capability of permitting more heavy trucks increases, then that would surely help to attain the goal of promoting the use of e-highways.
Read More Latest Bollywood Movie Reviews & News
Read More Sports News, Cricket News
Read More Wonderful Articles on Life, Health and more
Read More Latest Mobile, Laptop News & Review
-----------------------------------------------------
Today's Trending Videos
Join Us on Youtube: Subscribe Our Channel Now