World Cup 2020
Ahead of India's first match on June 5, know all World Cup Indian Match fixtures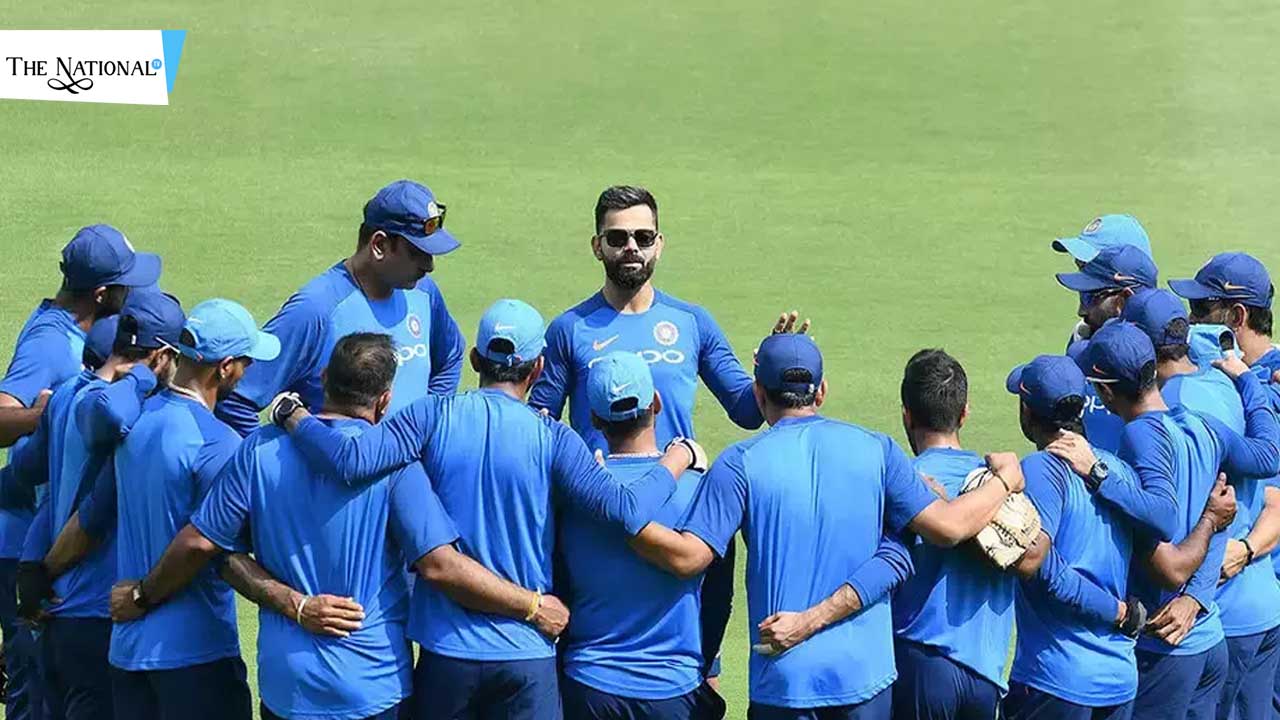 India has come up with full swing to England to clutch the trophy in hand. The World Cup began from June 30 with its first match between South Africa and England, where England got over the match quite easily and won by 104 runs. The day 2 witnessed the much talked match between Pakistan and West Indies where Pakistan dwindled and finish its batting at just 105 runs in the 21st over. West Indies on the run chase clutched this total quite easily and won the match. On day 3, i.e. today New Zealand will face Lanka from the other end. World Cup has always been the centre of attraction for both the cricket lovers and the players. The biggest title in the game of cricket is World Cup title and for this, each team keeps on striving and preparing to be the title holders.
In this series, India will have its first match on June 5 against South Africa. The match as always will be a high voltage match keeping crowded Indian supporters at the stadium cheering for the team. However, South Africa has lost one match to England and therefore it will be eyeing to win every match that comes across the SA team. On June 5, it will be India's first match, however on the same day SA will be playing its third match of the World Cup. After India's first match on June 5, the Indian team will play its second match against Australia. Australia is speculated as a big team this season. The team has been seen working quite well in the past matches that have brought Aussies some great wins. Ind v/s Aus has always been a charged up rivalry match that looks up for some great visuals from the ground. Thus, India will have its second match against Australia on June 9. The team will be then be set to play its third match against New Zealand on June 13. New Zealand has come up to this World Cup as a fine team whose good cricket can take it on to nice level. But, on the other side India is seen to be better than New Zealand for having Dhoni like experience, Bumrah like bowler and young energies like Kohli, Rohit Sharma, Hardik Pandya and KL Rahul.
The big match eyes upon June 16, India v/s Pakistan. As always, this time too, Ind v/s Pak will be a high voltage match between the two countries. India holds a clear upper hand over Pakistan in World Cup. Indian team has won all their previous matches against Pakistan in World Cup. The match is going to be huge. The tickets for this match were sold out within just 48 hours which clearly highlights that the stadium will be power packed on June 16. The ones, who didn't get the tickets to the stadium, must surely stick on to TV screens to watch the much awaited match. On June 22, India will play its match against Afghanistan. This World Cup is Afghanistan's maiden 50 over World Cup where it will play against all the big teams to clutch on the trophy. No matter, Afghanistan is a new team to the tournament but has come with good preparations. However, their preparations will be tested once they play their first match on June 2. After Afghanistan, India will face West Indies on June 27. West Indies is a big team of the tournament and has already won one match against Pakistan by now. Then, India will face England on June 30. This time, England is said to be a big team as they've come up with great practices and full determination. But for now, India is speculated to be on the heavier side for Ind v/s Eng match.
In month of July, India will play its match against Bangladesh on July 2 and will play against Sri Lanka on July 6. After playing the league matches, the run for semi finals and finals will brag on. India seems to be a tough competition in the tournament and for the same; you need to have all fixtures of Indian team in your mind fixed. So that, no match gets skipped from the tournament most watched in the world of cricket.
Read More Latest Bollywood Movie Reviews & News
Read More Sports News, Cricket News
Read More Wonderful Articles on Life, Health and more
Read More Latest Mobile, Laptop News & Review
-----------------------------------------------------
Today's Trending Videos
Join Us on Youtube: Subscribe Our Channel Now