Tech
Microsoft Teams New Features, Virtual Commute And Much More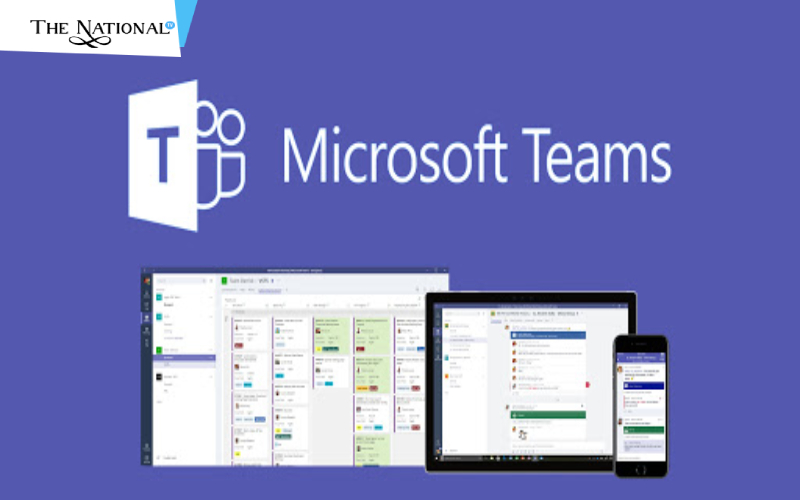 Concerning user's mantel health Microsoft Teams launches new features that will help maintain their work and mental health in these pandemic days. Microsoft Teams is collaborating with Headspace to bring a curated set of mindfulness experiences and science-backed meditations. "The world of work is different now. You face new complexities and new opportunities. To help people and organizations thrive, Microsoft is bringing wellbeing and productivity insights and features into Microsoft Teams. Individuals, managers, and business leaders will get personalized insights and recommended actions that make it easier to change habits and harmonize work and life", explaining by Microsoft.
A new virtual commute feature will lead to less stressful and efficient work hours. Nowadays, peoples are stuck in their homes and they doing their jobs from home, but for some people, this causes mental depression; Microsoft Teams virtual commute feature leads to well-managed office work, break time as well as care about mental health, that's why they add daily meditation routine for users. And with personal productivity insights, people can strengthen their relationship with important peoples in their life. And a new emotional check-in experience that will be coming early next year will help people to track how they feeling improvement day today. Along with these Manager Insights, Organizational Insights, business continuity report, business continuity dashboard features will definitely improve user experience with Microsoft Teams.
Microsoft Teams is a part of Microsoft 365 which is a propriety business communication platform. Its features are Team, Channels, Calling, Meeting, Teams Live Events, Education, Protocols, etc. And now with these new features, it will be more friendly environment for users for maintaining their jobs and personal life.
Read More Latest Bollywood Movie Reviews & News
Read More Sports News, Cricket News
Read More Wonderful Articles on Life, Health and more
Read More Latest Mobile, Laptop News & Review