Sports
Messi Vs Ronaldo: The Greatest of all time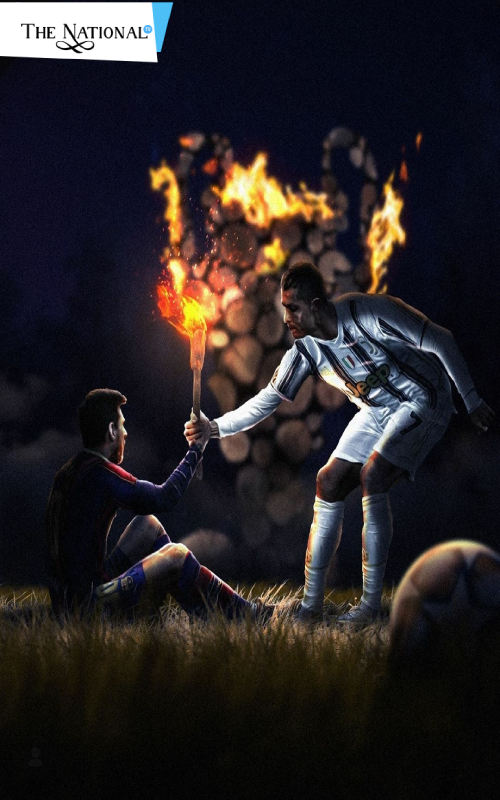 Legend's don't Age!!
That's what we are witnessing in this era, where the two legends still continue to go down in the history and make the game look more beautiful despite there are only a few years left to their retirement. Lionel Messi and Cristiano Ronaldo are two of the greatest and the best footballers of all time, arguably the very best of them all. And remarkably, their careers have largely coincided, with both players dominating the game for well over a decade now.
But who is the best? In football conversations usually arises discussions over who is better... If Leo Messi or Cristiano Ronaldo. If you google search, it will yield you 100's of results on 'Messi Vs Ronaldo'. This Rivalry itself is so sweet that both the players didn't have dinner together yet!
The two nemeses have scooped every individual award over the past decade despite their advanced age (Messi- 33 yrs, Ronaldo- 35 yrs), they show no signs of slowing down. In football, a player is awarded Ballon d'or based on his performance for the entire year (regarded as the Best Player in the World). Currently, Messi leads his ballon d'or trophy cabinet possessing 6 ballon d'ors , while Cristiano is just 1 short of Messi's ballon d'or cabinet, holding 5 ballon d'ors. This is a big achievement for both the legends because there's no other player on the plant to achieve at least 5 ballon d'ors in his career. Coming to who scores more goals? Well, here comes the argument.
Penaldo or Pessi?
One might wonder why Penaldo or Pessi? Well, only true Ronaldo or Messi fans might know the hilarious reason behind calling these names. Yes, it's because the one who scores lots of penalties gets prefixed with 'P'. But that doesn't bother me as a football fan. To be honest, these figures are just numbers, and based on the numbers no can judge you unless you are supervised in real just like in an exam, marks don't tell how good you're in real, though your guardians might judge you on your results (pun intended). These G.O.A.T s (Greatest of all Time) has already achieved a lot for their team and are continuing to do so. It might not be fair to call one Legend and the other one G.O.A.T as these types of players are seen once in a Millenium. I might not have exaggerated more on who scored more goals or who is better at dribbling, heading, etc., this is because of the only reason I've mentioned above. These players are rare to watch in a lifetime. They are running towards the end of their career as a professional footballer so why not just celebrate watching them play?
Read More Latest Bollywood Movie Reviews & News
Read More Sports News, Cricket News
Read More Wonderful Articles on Life, Health and more
Read More Latest Mobile, Laptop News & Review