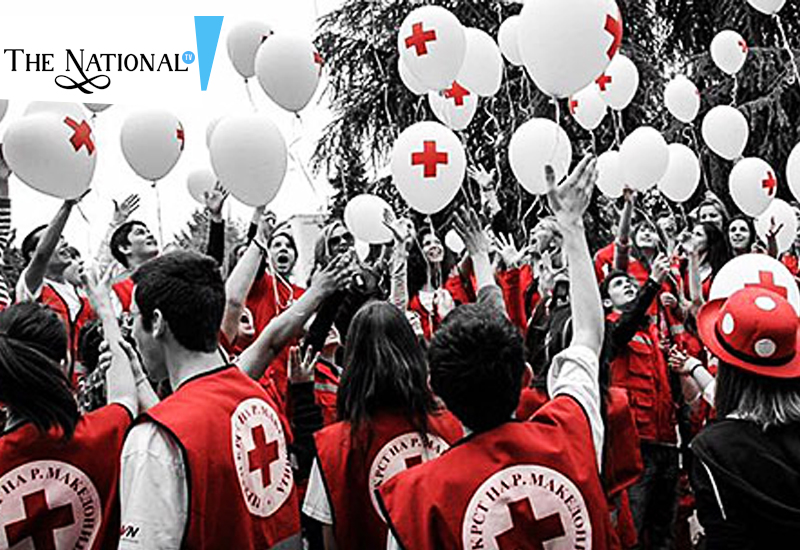 Every year on May 8th we celebrate the good work that the Red Cross Movement does every day around the world, by terming it as World Red Cross Day or Red Crescent Day.
This date is the anniversary of the birth of Henry Dunant, who was born on 8 May 1828 and was the founder of the International Committee of the Red Cross (ICRC). It is celebrated to honor the International Red Cross Crescent Movement which highlights international services such as the reunion of separated family members through the Red Cross, learn about the founder himself and his beliefs that have been followed over the years, and encourage people the immense necessity in partaking activities that would save lives and guide them. This movement was started after Dunant witnessed the horrors on the battlefield during the Battle of Solferino in 1859 in Italy between the Austrian army and the Franco-Sardinian alliance.
"Our real enemy is not the neighbouring nation; it's hunger, cold, poverty, prejudice, ignorance, routine and superstition." - Henry Dunant.
The fundamental principles followed are humanity, independence, impartiality, neutrality, universality, voluntary and unity and reinstates the human dignity. It is meant to inspire, facilitate and also promote all humanitarian activities that are carried out by the ICRC and assist the people who are in need. Red Cross is an active participant in a wide number of programs and services, including emergency response, disaster preparedness, community-based health and care, first aid training and activities.
They also conduct volunteering and training activities for the youth - all of these not only encourage the younger generations to take part in the aid, it helps in spreading awareness of such an organisation that contributes towards the betterment of societal drawbacks. Aims to provide relief to the human beings in distress and desolation due to war, food shortage, epidemic diseases or natural calamities. The impact and difference the Red Cross heroes have made on those around them is very commendable which has won them well-deserved awards and recognition.
The Red Cross has won the Nobel Peace Prize three times – in the year 1917, 1944, and 1963, while Henry Durant received the Nobel Peace Prize in 1901 and there are 190 countries who are members of the International Federation.
Read More Latest Bollywood Movie Reviews & News
Read More Sports News, Cricket News
Read More Wonderful Articles on Life, Health and more
Read More Latest Mobile, Laptop News & Review
-----------------------------------------------------
Today's Trending Videos
Join Us on Youtube: Subscribe Our Channel Now